Avionics Data Loaders
Powerful · Flexible · Reliable
Modern Data Loading Solutions for ARINC 615 and ARINC 603

The Ballard DL 615 Data Loader is the modern replacement for outmoded 3½-inch floppy-disk-only ARINC 615 portable data loaders (PDL). Any PC running Microsoft® Windows® can perform data loads using the USB to ARINC 429 interface, cables, and software included with the DL 615. While being as simple to use as older floppy disk PDLs, the DL 615 provides record keeping, flexibility in data management, and powerful features for troubleshooting and enabling data loads into difficult LRUs. As an added benefit, the interface can be used as a general purpose ARINC 429 (and optionally ARINC 717) maintenance tool.
The DL 615 provides flexibility in how data to be loaded is stored and managed. Data can be loaded from floppy disks, hard disk, USB device, CD, DVD, and even from wired or wireless network locations. The transfer status display shows exactly how the load is progressing. Some LRUs have non-standard timing and can be difficult to load. The DL 615 provides compliant, tolerant, and custom timing options which, along with the included 615 protocol recording and debugging/diagnostic tools, enable the DL 615 to load LRUs that are impossible to load with other loaders.
Get Reliable Data Loads with the Ballard DL 615 PDL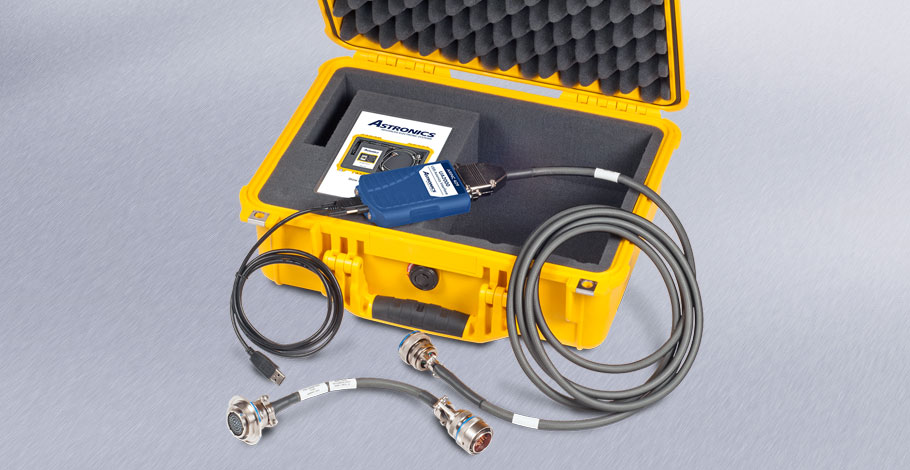 The DL 615 is the intuitive solution for reliable data loading. It turns any Microsoft Windows PC into a powerful ARINC 615-3 and ARINC 603 data loader.
Key Features
Replaces old 3½-inch floppy-disk-only PDLs
ARINC 615-3 and 603 protocols
Load from floppy, HD, USB, CD, DVD, or network
Clear indicators for load progress and status
Efficient multi-file, multi-disk and extra-large loads
Numerous logging options
Protocol recording and diagnostic tools
Configurable for problematic LRUs
DL 615 Features at a Glance
What's Included
All DL 615 models include the following items:
Data loading software (MS Windows)
ARINC 429 databus to USB interface (also available with ARINC 717)
53-pin data loader cable, 10 ft (3m)
53-pin to 31-pin adapter cable (ARINC 603)
Locking USB cable, 5 ft (1.5m)
Rugged carrying case
Specifications
Avionics Interface Peripheral
ARINC 429 protocol
8 receive, 4 transmit channels standard (other channel counts available)
Discrete I/O: 8 channels
Computer Interface
USB 2.0
Powered by a single USB port
Applications
NAV database loading
Flightline support
Avionics development and testing
Aircraft maintenance
System upgrades
Ordering Information
For more information or to request a quote, call +1.425.339.0281 or fill out the form at the bottom of the page.
DL 615 Data Loader Kits
Description
ARINC 429
ARINC 717
Part Number
Part Number w/CoPilot*
Standard Data Loader Kit
8R4T
–
DL-UA1430-01
–
Other Data Loader Kits
8R4T
–
–
DL-UA1430-02
12R4T
–
DL-UA1440-01
DL-UA1440-02
4R2T
–
DL-UA1420-01
DL-UA1420-02
8R4T
2R2T
DL-UA1431-01
DL-UA1431-02
Notes
*Includes CoPilot analysis & test software
nRnT = number of Receive/Transmit channels
Case Color
The interface hardware is black, for optional Flight Test Orange color add '/FTO' suffix to the above part number.
Example: DL-UA1430-01/FTO
Data Loader Components
The Data Loader software and cables are included in the above kits, but are also available separately for use with previously purchased interface hardware or for replacement.
| | |
| --- | --- |
| Part Number | Description |
| SW-615-DL | Data loader software; for use with Ballard BTIDriver compatible interface hardware |
| 16080 | 53-pin data loader cable |
| 16081 | 53-pin to 31-pin adapter cable (ARINC 603) |
Let's Start the Conversation
For more information or to request a quote, fill out the form below or call us at: +1.425.339.0281