Astronics PECO is a leading provider of aerospace interiors, structures, and safety systems as well as mission-critical defense solutions. From commercial aviation passenger service units to general aviation enhanced vision systems to defense weapons systems, our products operate reliably for decades to keep passengers, crew, and military personnel safe.
In addition to our standard product offerings, our capabilities include full design engineering responsibilities, custom-injection molding, die-casting, machining, NADCAP-accredited bonding/chemical processes, and assembly, all to satisfy your custom manufacturing or build-to-print needs. For your program, we offer a collaborative, engineer-to-engineer development style where we work side-by-side to create the optimal solution for you.
In business since 1938, we have enjoyed continuous revenue growth and today we employ over 280 people.
Please contact us to discuss how we can put our expertise to work for you.
See our offer of manufacturing assistance for the COVID-19 pandemic >>
About Astronics PECO Inc
History
A pioneer in die-casting in the Pacific Northwest, Product Engineering Company (PECO) was founded in Portland, Oregon in 1938, when Frank McGilvra and Norman Williams collaborated to produce die-cast brake parts. Since then, the Company evolved its product offerings to serve aerospace, defense, healthcare, and energy markets. In the late 1950s, PECO added plastic-injection molding. Then in the 1960s, the Company expanded into injection-molded aerospace products, such as Passenger Service Units (PSUs). In 1970, PECO acquired Sunne Controls, expanding, yet again, into temperature controls. In 2008, the Company was awarded full design responsibility for the 737 Boeing Sky Interior (BSI) PSU. Then in 2012 and 2013, Astronics Corporation acquired Max-Viz and PECO, Inc., and the company was renamed Astronics PECO. In 2015, the company relocated to Clackamas, Oregon. Today, the Company builds upon its roots in innovative design and manufacturing solutions for aerospace and defense customers.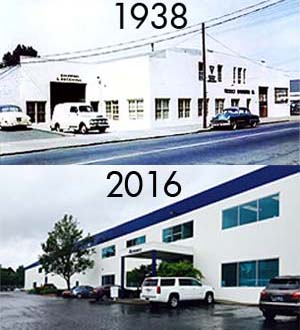 Careers
Astronics PECO is a leading supplier of aerospace and defense solutions, providing innovation in design, manufacturing, and assembly. Working at Astronics PECO means the opportunity to help design and manufacture products, working collaboratively on diverse teams. Our cross-functional teams define success by cooperation, coordination, and customer-focus. Delivering solutions to our customers often means encouraging input from many roles, accounting, sales, purchasing, customer service, engineering, and the warehouse—to honor the value each role brings.
Equal Employment Opportunity is the law. This contractor and subcontractor shall abide by the requirements of 41 CFR §§ 60-1.4(a), 60-300.5(a) and 60-741.5(a). These regulations prohibit discrimination against qualified individuals based on their status as protected veterans or individuals with disabilities, and prohibit discrimination against all individuals based on their race, color, religion, sex, sexual orientation, gender identity or national origin. Moreover, these regulations require that covered prime contractors and subcontractors take affirmative action to employ and advance in employment individuals without regard to race, color, religion, sex, sexual orientation, gender identity, national origin, protected veteran status or disability.

For more information regarding the protected rights of applicants and employees under federal law, go to more about Equal Employment Opportunity is the law.

PECO provides reasonable accommodation for individuals protected by Section 503 of the Rehabilitation Act of 1973, the Vietnam Era Veterans' Readjustment Assistance Act of 1974 and Title I of the Americans with Disabilities Act of 1990. Applicants who need accommodation in the job application process should email pecojobs@astronics.com using the word "accommodation" in the subject line to request assistance. Please note, we will only respond to those inquiries concerning a request for reasonable accommodation.

PECO requires all employees to pass a pre-employment drug screen and criminal records check. In addition, PECO participates in E-Verify employment verification.
For details go to: in English E-Verify, in Spanish E-Verify.

For details on right to work go to: in English - Right to Work Statement. in Spanish - Derecho al Trabajo Declaración.
Quality
As a "Good to Great" company, Astronics PECO Inc. is committed to continuous improvement and delivering the highest standards of excellence in products and services to meet or exceed our customers' expectations.

Astronics PECO Inc. meets all aspects of the AS9100 standard, Aerospace Standard for Quality Management Systems - Requirements for Aviation, Space and Defense Organizations.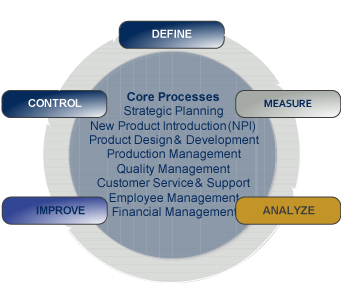 Leadership
Our leadership team provides customers with exceptional value by combining world-class industry experience, a passion for excellence, and technical expertise.
Nick Stevenson, President
Merrick Smith, Vice President of Finance
Brian Schneider, Director of Engineering
Roelf Mulder, Director of Operations
Jesse Rivas, Director of Quality
Peter Padgett, Director of Human Resources
Cameron Mitchell, Director of Business, Aerospace & Defense
Featured News
At the 2019 National Business Aviation Convention and Exhibition (NBAA) next week, Astronics will exhibit a Max-Viz Enhanced Vision System (EVS) that has logged over one million miles.

More Information

Boeing awarded Astronics PECO a multi-year contract extension to provide custom manufactured interior and structural components for multiple aircraft platforms.

More Information

The Max-Viz 2300 EVS received an amended STC covering multiple Textron and Leonardo helicopter models, including AW109 and AW119 aircraft.

More Information
Telephone
+1.503.233.6401
+1.503.387.6949 fax
+1.503.968.3036 Max-Viz EVS


General, Shipping, Receiving, & Warehouse
AOG & Support
Location
AOG
Support
P:
+1.503.968.3036 Max-Viz technical support