Astronics PGA is dedicated to developing innovative solutions for VVIP, VIP, business jets, and commercial aviation. Our products are found on the full range of wide- and narrow-body private jets, government jets, and commercial transport aircraft, including Airbus A380, A350, and Boeing 787.
As a Tier 1 supplier of customized inflight entertainment & connectivity (IFEC), cabin management systems (CMS), and lighting systems for VVIP aircraft, and a Tier 2 provider of seat motion and lighting systems for high-yield commercial cabins, Astronics PGA is a long-standing partner of private jet completion centers, aircraft and helicopter OEMs, and seat manufacturers.
Our workforce consists of 190 dedicated people, with over 80% of them being highly skilled managers and engineers. To better serve our customers, we have sales and customer support representatives based in France, Russia, and the USA.
Astronics PGA is dedicated to the full satisfaction of our demanding customer base located in the Middle East, the Americas, Europe, Russia, and throughout the world. We have successfully equipped over 110 jets in the corporate and VVIP market.
Astronics PGA is the second largest supplier of seat motion and lighting systems in the commercial aviation market, equipping 6,000 seats per year for super-first, first and business class. More than 80 airlines are operating our systems, benefiting from our unrivaled reliability levels.
About Astronics PGA
History
PGA Electronic was established in 1989 and has grown to become a globally renowned manufacturer of seat-motion, lighting, and in-flight entertainment systems for the business and commercial aviation industry.
In the 1990s, the company developed the first full-flat electrical seat system, which was delivered to Air France, and focused on reading light and actuators for high-yield cabins.
During the 2000s, product offerings expanded to IFE systems.
In the early 2010s, the new generation of Size, Weight and Power (SWaP) saving seat motion systems was delivered.
In 2013, Astronics Corporation purchased PGA and the subsidiary became Astronics PGA.
In recent years, Astronics PGA unveiled a new brand identity called Carat®, and developed the first combined telephone, entertainment control, infotainment, and cabin management wireless handset certified for cabin use called "GemOne".
Today, Astronics PGA consists of over 190 people working together to deliver industry-leading product solution to their customers. Astronics PGA is certified with all aeronautic agreements to ensure first-rate procedures and the finest quality level. Our business is growing and we are continually investing in our facility, processes, and capabilities, while maintaining the highest level of service. Our best-in-class solutions are selected by all major seat designers and manufacturers, and can be found on the most luxurious aircraft in the world.
Careers
Astronics PGA has a global presence and reputation as a developer of innovative solutions for the VIP and commercial aviation market. We are always looking for passionate and talented people to join our team and be a integral part of our growth and success. In our inspiring work environment, you'll gain personal fulfillment working on ambitious projects and innovative technologies. Our facility is located near Châteauroux, in the "Centre-Val de Loire" region of France, an area know for its beauty and high quality of life.
Click the link below to learn more about working at Astronics PGA and see our open positions.
Culture
Astronics PGA, "Committed to grow!"
Astronics PGA has an ambitious goal to increase our business and support our stakeholders (i.e. customers, workers, suppliers). This project, called "Committed to grow", targets to double our output by 2025.
Achievement of this goal is directly related to customer satisfaction. Every day, we use our expertise and innovative, customized, state-of-the-art systems to transform each project into a unique experience—and a positive outcome for our customers.
Our success is built on four strong values shared by our teams:
Creativity: This questions our habits and encourages innovation by adopting "fresh thinking." Creativity fosters continuous renewal in our day-to-day work and helps us provide personalized solutions to our customers.
Listening: This allows us to develop trust-based relationships with all our stakeholders. It is especially true in our proximity management.
Commitment: We never give up! And we make the motivation of our teams our first efficiency lever. We work in a human-size organization where all employees can take responsibility.
Caring: Our management relies on empathy, optimism, and tolerance, which are key success factors. We strive to act with honesty, integrity, and in a constructive working atmosphere.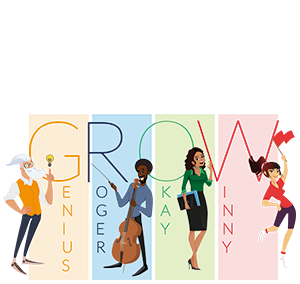 CSR
Our values are expressed through actions supporting employment, diversity, environment, and local economic development.
As a diversity chart Signatory since 2017, we lead various actions in this way:
Our recruitment and career management are focused only on skills.
We facilitate employment of young people by participating in forums, visiting universities, and offering a lot of internship or apprenticeship contracts.
We support projects and initiatives regarding disability and gender equality.
We inform managers and staff on diversity and disability topics.
Moreover, we encourage ecological practices, sustainable development, and have strong relationships with local players.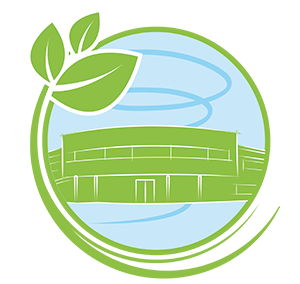 Customers
Astronics PGA provides customer support around the world. Our operation is extremely flexible so we can successfully work with a wide variety of organizational types and project sizes.
For Motion and Lighting, we primarily interface with seat vendors, but routinely work directly with Airlines. Our products are installed in numerous airline fleets, including the major carriers.
For IFEC/CMS, we work with the largest completion centers and OEM's. Our systems are targeted at VVIP, head of state, and the corporate market. We have equipped all sizes of aircraft from ACJ319 to the largest VVIP B747-8.
Astronics PGA also works with OEMs. As a system supplier, we can provide everything you need to equip your cabin, allowing you to propose an all-in-one solution to your final customers.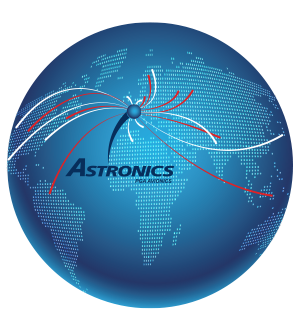 Services
Easy Monitoring Solution
The EMS, a comprehensive suite for Carat® Motion systems, provides technicians with complete and intuitive control over the entire actuation system.
This all-in-one solution is compatible with all electronic control unit (ECU) families. It is available for either tablets or standard laptops, and can be used on the seat manufacturing assembly line or in the cabin for diagnostics and maintenance.
ASDiag & Assistance
Astronics provides diagnostic software which gives you the ability to troubleshoot seat actuation and IFE systems. You can use it to detect any failure or simply to create a health report at any time. Our products are equipped with a maintenance plug giving easy access to our system using our dedicated tools.
Astronics can provide support worldwide for help with maintenance tasks or staff training. Experts are also available to help with troubleshooting or assistance with Astronics products.
Customers Stock & AOG
Dedicated stock can be held on customer request for availability either at Astronics or at other locations for quick LRU replacement at any time. This provides you with the ability to deal with AOG for your fleets by maintaining a high level of efficiency and availability in all conditions.
EASA Part145 Repair Station
Astronics has its own repair station on-site for optimized turn around time. We manage specific spares stock of components and products to either repair or exchange your product quickly. Our dedicated team and bench tests ensure that you receive the highest responsiveness and the best quality services.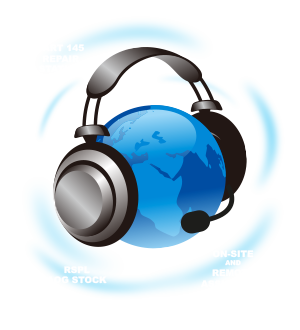 Featured News
The new mood-lighting systems can accommodate more than 16 million colors, create preset color scenarios, and present color changes.

More Information

Boeing 747-8 Intercontinental VIP jet will incorporate Astronics PGA inflight entertainment and cabin management systems.

More Information

Installations will be on Boeing 787s

More Information
Telephone
+33 254 079 090
+1.425.881.1700 US Sales



AOG & Support
Location
AOG
Support
P:
+33 254 079 090 technical support
P:
+33 254 079 090 repair support