Avionics Test & Simulation Software
Intuitive · Effective · Powerful
Save Time and Money with CoPilot Databus Test, Simulation & Analysis Software

Ballard CoPilot® is an intuitive, graphical software program that allows you to easily monitor, record, replay, analyze, and simulate avionics bus data. With CoPilot you can interact directly with data on multiple buses using Ballard avionics interface hardware or work with previously recorded data. This advanced program features powerful tools for development, testing, troubleshooting and maintenance of avionics equipment and systems.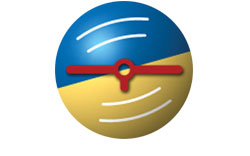 CoPilot is the perfect complement to Astronics' comprehensive line of hardware interface products for avionics databus protocols including MIL-STD-1553, EBR 1553, ARINC 429, ARINC 664, ARINC 708, ARINC 717 and others.
CoPilot is the ready solution. It is a Windows program that allows you to interact with and generate avionics bus data, without writing your own software. What CoPilot does for you, is to make it simpler to interact with avionics busses, alleviate the need to write test software, and make it easier for you to get your job done.
CoPilot — Power and Ease of Use
CoPilot combines powerful performance with organization and visualization features that are intuitive and easy to use.
Intuitive Organization and Navigation
The CoPilot program interface provides thoughtful organization of tools and workspaces so you find what you need faster. The intuitive Ribbon-Bar interface minimizes the learning curve for new users and gives you easy one-click access to a comprehensive set of controls.

Quick Start
CoPilot starts up right where you expect: in analyzer mode already working. You can easily change this behavior and CoPilot will remember your preference on the next startup.
Triggering Control
CoPilot provides comprehensive start, stop, and pause triggering control integrated into the graphical user interface.
Visual Protocol Analysis
The visual representation of the bus allows you to easily see what's going on. Individual icons graphically show the presence of bus activity, as well as error or warning conditions. Double clicks allow you to effortlessly drill down to more information.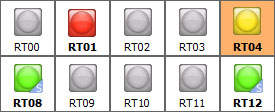 Multiple Protocol Support Including ARINC 717 and EBR 1553
CoPilot supports all major avionics protocols including ARINC 717 and EBR 1553. ARINC 717 support allows you to view, analyze, simulate and record bus activity from an aircraft Digital Flight Data Acquisition Unit or Digital Flight Data Recorder output databus. EBR 1553 (MMSI) capability allows CoPilot to interact with modern aircraft stores systems. Operate as bus controller, remote terminal, and/or bus monitor. Spec mode, switch mode, and link mode are supported.
Evaluate CoPilot Software for Free
Try Ballard CoPilot right now by downloading the full program to run on your computer using the link below. The software includes demonstration interfaces that allow you to interact with simulated databuses as if hardware were attached to your computer. CoPilot requires the Microsoft® Windows® Operating System.
---
Evaluate CoPilot with your Ballard Interface Hardware
If you have Ballard interface hardware without a CoPilot license key, you may call Customer Support to obtain a free temporary license that will allow you to install, evaluate, and use CoPilot with your interface hardware for a limited time.
Purchase CoPilot
To purchase CoPilot for use with existing hardware, contact Customer Support to place your order and add the license key to your hardware device(s). For new hardware purchases, you will receive a discount when you purchase CoPilot bundled with the new hardware.
Suggested Hardware System Requirements
Intel® Core™ i7 (4-core) 64-bit processor or higher
8 GB RAM
50 GB of available hard disk space (additional free disk space required for data logging)
Minimum Hardware System Requirements
Intel® Core™2 Duo (multi-core) processor or equivalent
4 GB RAM
5 GB of available hard disk space (additional free disk space required for data logging)
---
About the CoPilot License
The CoPilot license is easy on your business. There are no dongles to lose or expensive site licenses to manage, just a simple software "key" embedded in the Ballard databus interface hardware. The CoPilot license allows you to install CoPilot software on as many computers as you need for pre-run setup, scripting, or post analysis. When you need to access the live databus, just connect any of these computers to hardware containing a purchased license key.
CoPilot Does More
CoPilot is the most advanced and comprehensive databus analysis and simulation software available today. It includes a wide variety of powerful and beneficial features that make it easier to get your job done. Here are some examples:
Auto Discovery of Hardware and Bus Activity
Complicated project setup and configuration are a thing of the past. Each time you start CoPilot, it searches your computer for all connected databus hardware and immediately starts showing databus activity on screen. You are up and running in seconds.
Simultaneous Operation of Multiple Protocols
Whether your project is large or small, simple or complex, CoPilot has you covered. It simultaneously supports MIL-STD-1553, ARINC 429, ARINC 664/AFDX® and ARINC 708 databuse protocols as well as other protocols like serial links and Discrete I/O.
Flexible Data Representation
CoPilot provides multiple ways to view databus activity so you can choose the one most effective for the task at hand: Activity View to see bus topography, graphic controls to observe data in real time, strip charts for a look at how data is changing, tables to examine raw data, and more—the choice is yours.
View and Manipulate Data in Engineering Units
Data analysis is more productive when you can see all the details: feet, knots, degrees, etc. That's why CoPilot translates raw data into clearly understood engineering units using its comprehensive library of industry definitions. You can easily supplement this database with your own definitions and apply to other projects or share with other users.
Automated Test Environment (ATE)

CoPilot is an invaluable tool for production environments as well. The built-in Test Manager delivers a complete solution for test development and test management. Extensive scripting capability and OLE automation provide full control over automated testing and full integration with associated hardware and software components.
Powerful Scripting Environment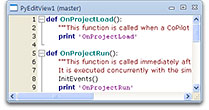 Expand and customize CoPilot features and functions to perfectly meet the needs of your project using the comprehensive built-in script development environment. Integrated Python programming and debugging tools include watch window, object browser, command prompt, and break points with single step operation.
Comprehensive Program Security
Global security settings within CoPilot allow you to lock down and password-protect a variety of program features, creating a secure runtime environment. You can allow or restrict user access to configuration settings, data editing, display views, screen layout, test management, proprietary Python code and more.
Sophisticated Graphical Displays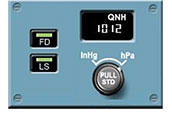 CoPilot graphical displays and virtual instruments provide highly effective ways to view and modify avionics data. From functional radar displays, moving maps or strip charts, to complex reproductions of hardware control panels, CoPilot offers nearly limitless capability to create the working environment you need.
Hardware and Software Playback

With CoPilot, you have the option to playback previously recorded databus activity in two ways: through interface hardware right onto the databus in order to test or interact with real equipment; or completely within the software to repeatedly examine data at a readable speed using all of the available displays, graphics, and tools.
Error Injection
CoPilot has the unique ability to inject deliberate and controllable errors onto the databus. These non-standard scenarios, which might include logical, electrical, or parity issues, are useful to determine precisely how systems respond under such circumstances.

Learn and Work with Simulated Hardware
When using CoPilot, you have the option of activating demonstration interfaces. This software feature mimics databus interface hardware as if it were attached to the computer. The simulated live data this provides is very useful for learning CoPilot or prototyping new solutions.
And So Much More!
CoPilot is the most comprehensive databus simulation and analysis software on the market today. Its features and capabilities are just too numerous to list here. The best way to discover the power of CoPilot is to try it for yourself. Download the full version of CoPilot right now.
Comprehensive Avionics Protocol Support
CoPilot supports multiple hardware devices and protocols simultaneously.
| | |
| --- | --- |
| Protocol | Protocol Capabilities |
| MIL-STD-1553 | Easily analyze databus activity, quickly set up and run bus controller schedules, simulate remote terminals, and monitor, analyze, and export bus activity. Without having to write your own application, CoPilot allows the user to simulate all aspects of BC behavior as defined by MIL-STD-1553B and create complex on-card custom schedules. Configure up to 32 remote terminals (RTs) and use the bus monitor to preserve a sequence of 1553 messages in a file for analysis of the bus traffic. |
| ARINC 429 | Using CoPilot and one or more Astronics ARINC 429 interfaces, users can easily analyze databus activity, quickly set up and run transmit schedules, receive labels, translate data into engineering units, and monitor, analyze, and export bus activity. |
| ARINC 708 | ARINC 708 is for airborne pulse Doppler weather radar systems. Users can view data in real time while receiving, transmitting, or in software playback mode. Multiple display formats include Radar View and List View with the ability to view in engineering units, raw hexadecimal, and filter with Data Accept. When paired with ARINC 429, T-R unit control is possible. |
| ARINC 717 | Using CoPilot and a Astronics ARINC 717 interface, you can view, analyze, simulate and record bus activity from an aircraft Digital Flight Data Acquisition Unit or Digital Data Recorder output databus. |
| ARINC 664 | CoPilot supports graphical configuration and analysis of VLs, ports, and engineering unit interpretations. CoPilot lets you effortlessly create transmit VL and Sub-VL schedules, modify data using the data generators, view status of networks, VLs and ports, and to inject errors on the bus. |
| EBR 1553 | EBR 1553 (MMSI) capability allows CoPilot to interact with modern aircraft stores systems. Operate as bus controller, remote terminal, and/or bus monitor. Spec mode, switch mode, and link mode are supported. |
| Serial | RS422 Serial data can be viewed and transmitted. Users can also set up scripting event handlers to control or log serial port communication. |
| Discretes | Discrete inputs and outputs (digital I/O lines) available from the hardware interface can be used for external sync outputs, external trigger inputs, signaling script conditions (events), reading/writing digital values, and for controlling 1553 branching. |
Flexible Problem-Solving with CoPilot
CoPilot is a powerful and flexible tool for engineers, developers, maintenance personnel, and others involved with avionics systems and equipment. Versatility is a key benefit of CoPilot. It provides more capability and solves more problems than any other databus software program on the market today, such as:
Databus System Troubleshooting & Analysis
There is no better tool than CoPilot to accurately diagnose databus system issues. Combine CoPilot with a Ballard hardware interface to view or record databus activity. You can see and manipulate the protocol data in its raw form, in engineering units, or on graphical controls and charts to precisely pinpoint intermittent problems.
New Software Development
CoPilot is the perfect environment in which to create your operational interface or final databus application. The advanced functionality of CoPilot, combined with its powerful programming interface, allows you to quickly and easily build a reliable solution.
Custom Software Prototyping
Use CoPilot as a means to prototype your custom software solution. The extensive programming framework, along with solid databus tools, allow you to take the project from concept to working prototype quickly and easily. This prototype also serves as an invaluable benchmark against which to test your final custom application.
Automated Testing of Avionics Equipment.
CoPilot is a production-ready solution for quality testing of avionics equipment. The powerful Automated Test Environment (ATE) within CoPilot provides easy test development, test management, and full integration with other hardware and software applications.
Remote Testing & Analysis
With CoPilot, there is no need to move teams of people and equipment between the development location and a remote testing location. CoPilot data files can be instantly transferred by email between the two sites, saving time and travel expenses.
Avionics Flightline Validation/Testing
CoPilot is extremely cost-effective for use in flightline environments where multiple engineers and technicians are involved. The software is freely installed on all needed computers for software playback and analysis. When there is a need to physically interface to the databus, the user simply utilizes a shared hardware interface.
Let's Start the Conversation
For more information or to request a quote, fill out the form below or call us at: +1.425.339.0281