Single Sensor Enhanced Vision Systems
Your Solution for Poor Visibility

Rely on the industry leading Max-Viz enhanced vision systems (EVS) from Astronics to enhance your safety and situational awareness while flying.
Flight-proven and certified, our systems provide you with clear vision in reduced visibility conditions such as fog, smoke, and darkness. Our Max-Viz EVS systems are easy to install, easy to integrate into your cockpit displays, and easy to maintain.
These state-of-the-art enhanced vision systems are lightweight, solid-state, low power, uncooled thermal cameras. Some EVS models include zoom capability. Compatible with leading MFDs and EFBs, the sensor image can appear on any display that accepts composite video (RS-170), NTSC, or PAL signals.
Experience the Difference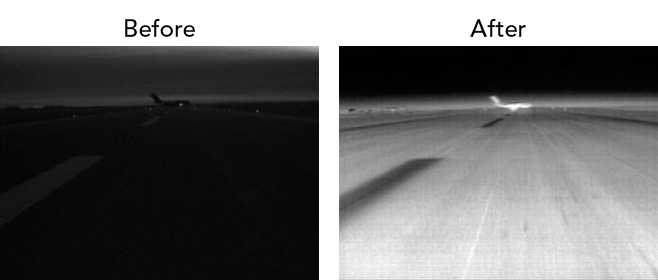 Improve Your View Today
---
Let's Start the Conversation