Enhanced Vision Systems for Aviation
See Clearly, Fly Safely

Astronics offers the world's most widely deployed enhanced vision systems for airframe OEMs and general aviation pilots. Used in search and rescue, firefighting, police, construction, and other critical missions, our EVS units are improving visibility and safety every day on fixed-wing and rotorcraft worldwide.
Our systems use infrared sensors, signal processing, and advanced cockpit displays to show terrain, runways, taxiways, and obstacles in poor visibility conditions such as fog, smoke, precipitation, and darkness.
Astronics enhanced vision systems are compact, lightweight, reliable, and affordable. These systems are linefit and retrofit options for most small fixed- and rotor-wing aircraft, with STCs on Airbus, Boeing, Bell, Cessna, King Air, Leonardo, Sikorsky, and many other airframes.
EVS Solutions for Any Mission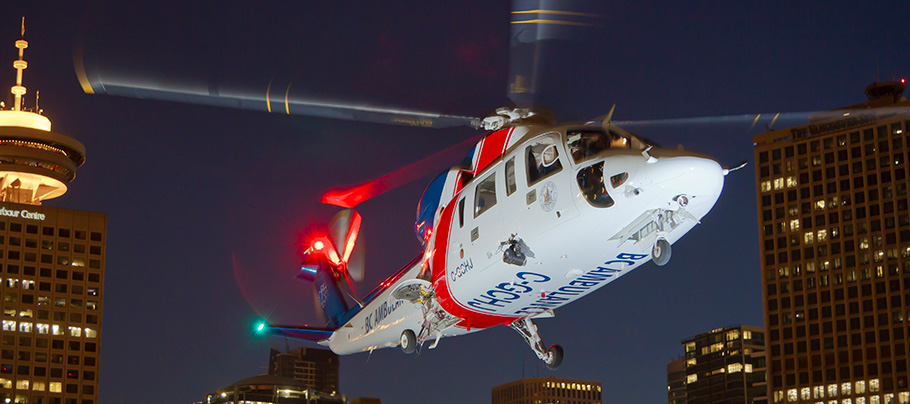 An Astronics Max-Viz EVS system can increase safety and mission success in both rotary and fixed wing EMS fleets. Typically, the investment is half the cost of night vision goggles (NVG), with no need for costly flight deck lighting modifications or hours of expensive initial and recurrent flight crew training.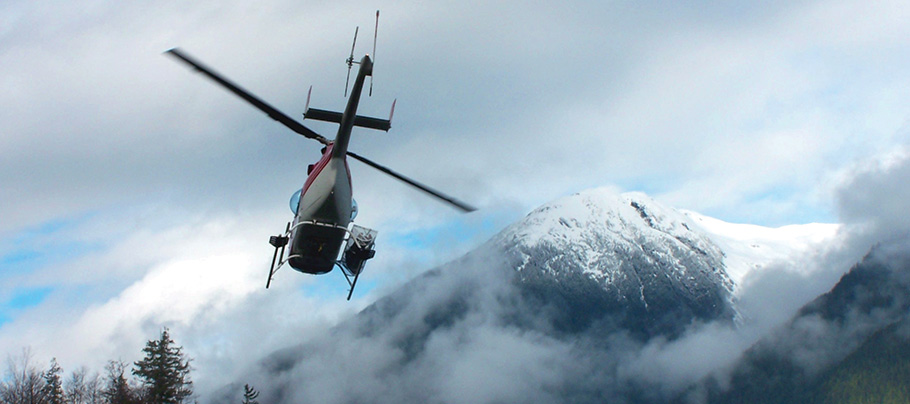 Whether inland, offshore, or a combination of the two, Astronics Max-Viz EVS provides pilots with the ability to operate a SAR platform safely, without sharing the search turret. The EVS functions independently within a multi-sensor search turret to provide pilots with unparalleled terrain and water awareness, increasing mission safety.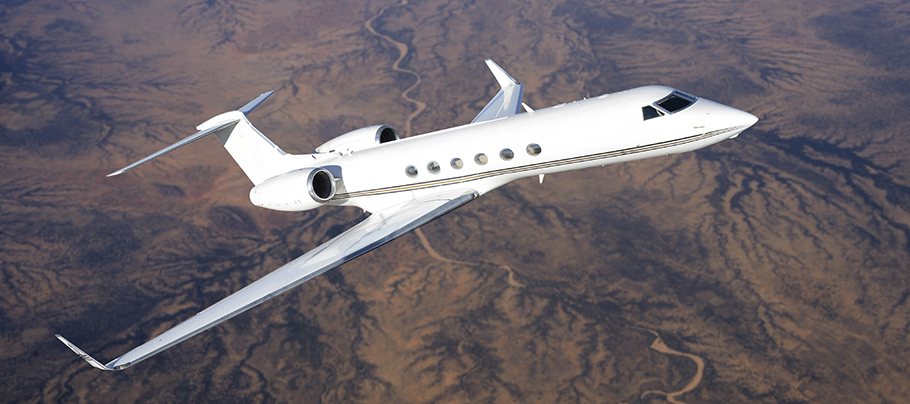 Astronics serves as the leading supplier of EVS to civil aviation, with over 55 FAA Type Certificated and/or Supplemental Type Certificated installations available on most civilian jet, turboprop and rotor wing aircraft.
Unlike other systems that cost up to $500K per system, our solution delivers equivalent performance at a fraction of the cost. Sold through a wide network of FBO repair stations, companies worldwide rely on Astronics Max-Viz EVS to deliver corporate and VIP passengers safely.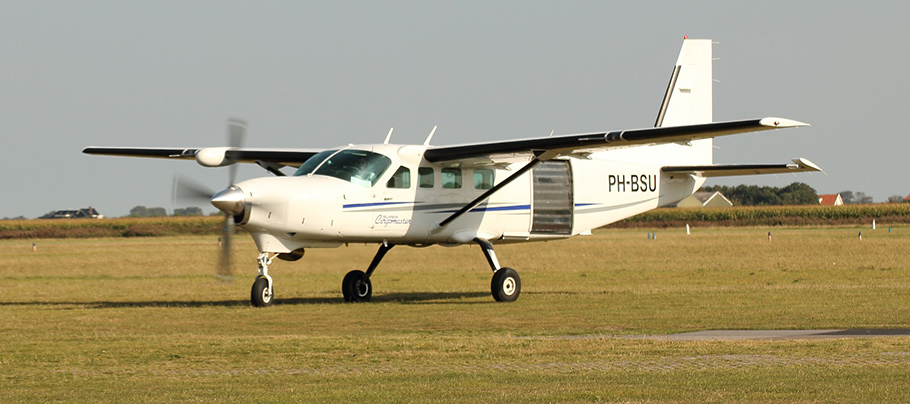 Astronics' Max-Viz EVS-600 is the only EVS specifically designed for piston aircraft that operate below FL250, under 250 kt. The stunning performance of our general aviation series brings a new level of safety, security and, yes – fun – into personal flying. Both pilots and passengers enjoy the comfort and security of seeing what's ahead – weather, runway obstacles, and other situational events. Available as a factory installation on Cessna and Cirrus and as a retrofit solution on all other general aviation aircraft.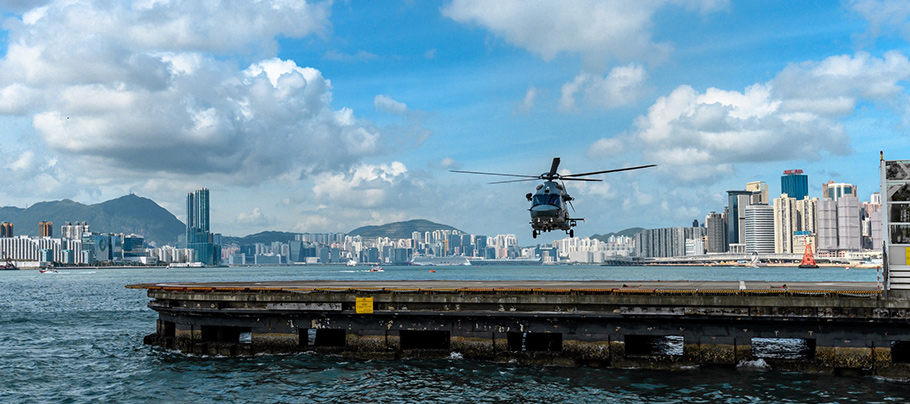 The Max-Viz EVS delivers years of proven success in detecting rigs or other surface objects, imaging the water conditions, and perceiving height above the surface to reduce stress and improve operational safety.
"I can personally attest to the value EVS brings to a day or night mission in an offshore environment. To gain a horizon or surface recognition where not otherwise possible provides invaluable input in the decision process and aids in perceptual orientation and the overall safety of a mission."
-Bob Yerex, former USCG SAR Pilot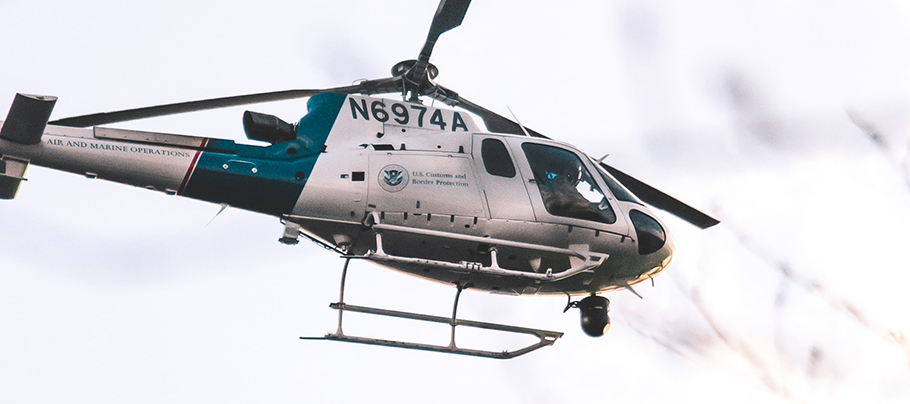 For police work, EVS provides extra measures of visibility and safety by illuminating what is ahead and below. Turn night into day to avoid obstacles such as buildings, power lines, and other air traffic, all while seeing exactly what is happening on the ground without relying on obtrusive spotlights.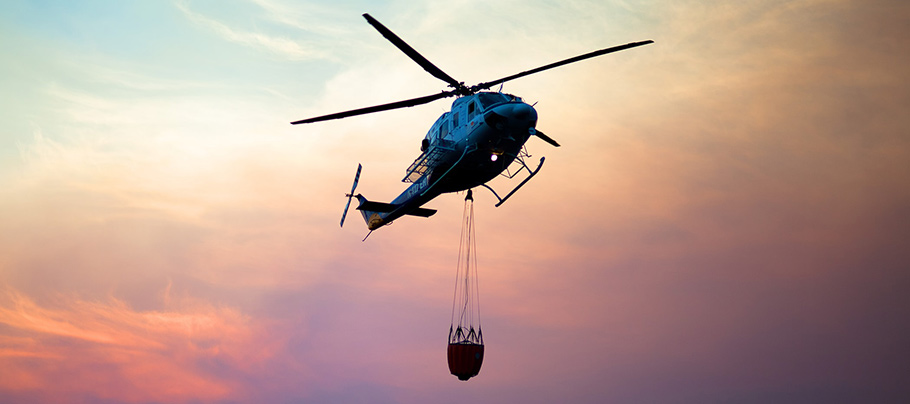 Pilots on fixed- and rotary-wing platforms use the Max-Viz EVS to see through smoke, dust, and other challenging conditions so they can fly with confidence and focus on fighting fires. For fire suppression, the system reveals the scene at low-light times of day, when there are fewer puffers and updrafts, to ensure safe, effective, and precise retardant drops. Use Max-Viz EVS to reduce cockpit stress levels while improving firefighting accuracy and safety to save property and resource costs.
This obvious increase in operational efficiency, situational awareness and flight safety should make this system a "must have" for aerial firefighting operations.
—Excerpt from Tim Shaw, Avionics Manager, Rocky Mountain Aircraft (Rocky Mountain Testimonial)
The Max-Viz EVS-600 system, mounted under the left wing, displayed an image of what it could see ahead that I couldn't. In fact, when we landed we were able to see a deer crossing the runway that would have been virtually impossible to see in the dark without the EVS.
—Tom Benenson, Flying Magazine
The ability to see, even in darkness, will allow our emergency helicopter flight operation to enhance airborne safety for our patients, pilots and public even further. The EVS was the clear and only choice for our operation.
—Steve Straughen, Director EMS Operations, Bell 412
---
Let's Start the Conversation