Mass Transit Test Equipment
Test Success For Your Next-Gen Transit Program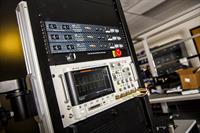 Put Astronics' 60+ years of automated test equipment experience to work for you on your next mass transit program. Our turnkey test solutions serve all your test needs whether in the factory, at the depot, or on the route.
With offerings from consolidated bench test equipment (BTE) to portable test equipment (PTE), our solutions satisfy both legacy and future test needs for your mass transit application.
Test instruments, automated test systems, and test program sets are delivered with our hallmark "Engineer to Engineer" service, ensuring your specific transit test solution is optimized for your program, delivered quickly, and manufactured within budget.
Solutions Designed for the Unique Requirements of Mass Transit
Our testers are deployed against your requirements for BTE and PTE, and are ideal for testing critical LLRUs and LRUs.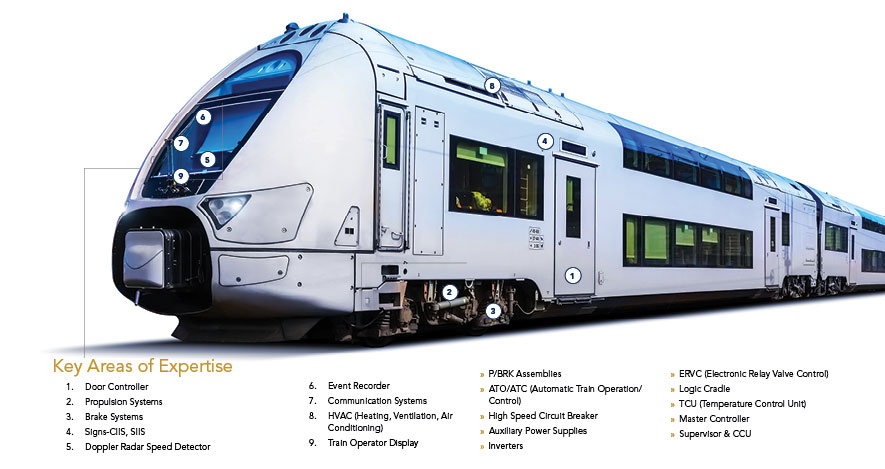 Count on Astronics Test Systems for systems that streamline and consolidate your test process to minimize expensive downtime.
View Our Solutions
CTS-6000 Series Communications Portable Test Equipment (PTE)
Test all your communications, voice, PTC and CBTC radios, handsets, amplifiers, antennas and more. Reads back data from the Monitoring and Diagnostic System (MDS) system and meets PTE requirements.
Count on the CTS-6000 to reduce testing time and cost, maintenance and calibration costs, lifecycle ownership costs, and frustrating "no fault found" results.
ATS-5000 Functional Test Systems
This proven system offers consolidated automated bench test equipment (CABTE) capabilities in a rack-based system. Use for verification testing, fault detection/isolation, and repair of onboard and wayside safety critical electronic systems. More »
It is available in the following configurations:
Core – Provides support for low/medium power, varied complexity onboard and wayside electronic systems. Includes support for communications radios, CBTC and PTC systems. More »
High Power – Configured with high power supplies for testing inverter controllers, IGBTs, braking systems and other high power systems. More »
Door Electro-Mechanical – Configured to test door systems, mechanical locks, and switches. More »
HVAC Electro-Mechanical – Configured to test HVAC Complete and other HVAC sub-assembly requirements. More »
Other custom solutions as requested.
Why Astronics?
We hope you'll work with us if you're seeking:
A proven transportation test partner. Over the years, we've helped customers test and document mission critical transportation systems that are incorporated in everything from commercial and military jets to ground-based transit systems.
A collaborative partner you can trust. Our vertically integrated engineering team – electrical, mechanical, software and test – works in close partnership with your team to ensure that your test equipment requirements are exceeded, on time, every time.
Strength and stability. World-class procurement systems and the financial backing of a nearly $1B corporation ensure we can procure and build your system the minute you say "go."

World class industry partners. We're preferred systems integration partners with key instrument providers including National Instruments and Keysight.

Built locally, deployed globally. Solutions are designed and built in the USA and deployed to your facility anywhere in the world. The Astronics worldwide project management team shepherds your project from start to finish, all the way through.