The Edge Cabin Network Platform
A Nimble, Scalable Alternative Architecture
The Edge is an installed full-cabin network IFE platform that can scale to accommodate installations on RJs, single aisle, or long range aircraft.
The Edge system does not require a headend server as the multi-core application processor and 802.11ax access point are co-resident in a crown-mounted LRU. It satisfies Aircraft I/O by connecting a small flange mount box in the EE-Bay and content can load wirelessly or via a large format SSD content loader. The Edge offers a redundant system that can install in an overnight. You can add applications to the Edge via virtual machines or containers.
AVAILABLE Q2 2020

Modularity
Distributed architecture allows platform to be flexible for any number of devices

Security
Building blocks can be configured for redundancy, high availability, and distributed computing.
Decentralized design is more secure

Cost Effective
System installed in an overnight
No rack space required
Elimination of ARINC 600 architecture
Platform Installation
The Edge is designed with a simple, overnight installation in mind.
No rack space required
With the elimination of a 4 MCU server, only a Small Flange Mount Box (AIO) is needed in the EEBay
Elimination of ARINC 600 Architecture
SmartWAP is installed above ceiling panels, just like a CWAP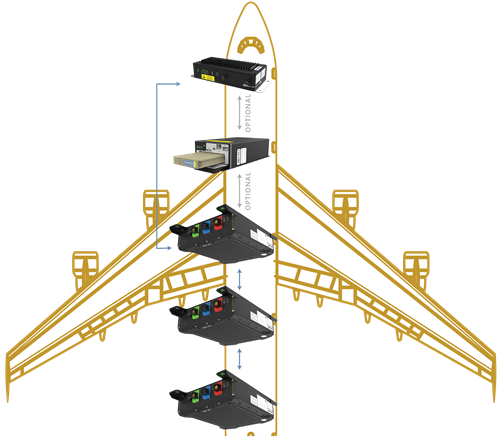 Let's Start the Conversation