Avionics Interface Driver Software
Drivers for Your Operating System

Ballard Avionics Interface products can be used with a wide variety of operating systems. This page provides details on the systems supported and the devices drivers that are available.
Please note that not all drivers are available for all products. For more information, please contact our Customer Support department using the contact information below.
---
What is a Device Driver?
A device driver is a software component that allows a computer to communicate with and control a device in a particular operating system. The device driver software installs and configures the resources of the hardware such that it is accessible to the Operating System software.
Available Drivers
Microsoft Windows®
Linux®
VxWorks®
INTEGRITY®
LabVIEW and LabVIEW-RT
LynxOS®-178
Android™
Java™
Raspberry Pi
Others by request
* Not all drivers are available for all products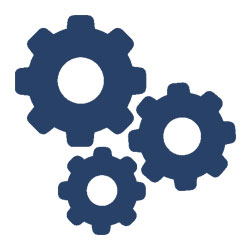 Obtaining Device Drivers
If you already have a support account, login to download the latest drivers for your product.
If you need to create a support account you can register here or contact Astronics Ballard Technology Support at +1.425.339.0281 for more details.
Let's Start the Conversation
For more information or to request a quote, fill out the form below or call us at: +1.425.339.0281