Rubidium Frequency Standards
Rubidium Frequency Standards
Incorporating time-tested and field-proven technology, these rubidiums deliver high-precision time and frequency accuracy for measurement equipment.
Products are available in VXI and PXI versions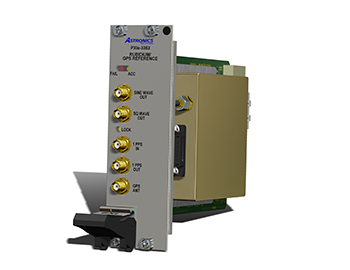 Product Information
All Astronics rubidium frequency standard units offer GPS discipline options for long-term stability.

Choose from the PXI and VXI versions listed below. The VXI version was formerly sold under the Racal InstrumentsTM brand name. The PXI version is offered in collaboration with our partner, National Instruments.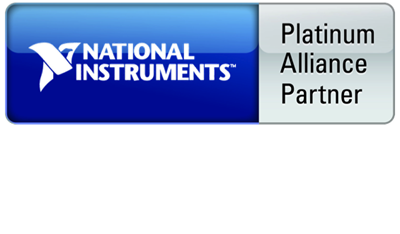 PXIe-3352
The Astronics PXIe-3352 is the world's first PXI rubidium and combines a rubidium oscillator with a GPS receiver into a single, high precision instrument.

As the first test instrument to combine a PXI rubidium source with GPS assist technology, the new PXIe-3352 will be well-suited for use in a variety of commercial and military applications.

The PXIe-3352 is used in either a PXI hybrid or PXI Express slot in a PXI mainframe to provide high precision time and frequency accuracy for measurement equipment. Useful for telecommunications timing, calibration and metrology, and RF subsystems, the PXIe-3352 can be disciplined with GPS satellites for stability and improved accuracy.

Key features include:
Long-term stability with GPS assist
High system density due to dual width PXI Express module approach
Sine and square wave outputs
Free run mode or lock to a built-in GPS receiver
Power maintenance through shutoff with external power input
Units will be available later this year and sold through the NI sales channel.

Datasheet
3352A
The Astronics 3352A rubidium frequency standard module and the 3352A-GPS, its GPS-disciplined companion, set a new standard for high density functionality in a single width VXI module. Using ANSI Standard M-Module building blocks, the 3352A series integrates the functions of a Rubidium oscillator and clock distribution together with an optional trigger distribution module and an optional digital I/O (DIO) module.

Key features include:
Single width VXI module for highest possible system density
Eight channels of ground-isolated clock distribution
Standard and GPS-locked versions available
External power input to keep rubidium oscillator powered during system shutoff
Low-jitter, low-noise, and high-isolation clock distribution
Optional trigger distribution and digital I/O
Datasheet
User Manual
Contact & Support
Astronics Test Systems