---
Your Aircraft is Trying to Tell You Something.
Are You Listening?
Put your aircraft data to work for you
Gaining insight through avionics data connectivity
To stay competitive, you need a deeper understanding of your fleet's performance, and more visibility into the information already present on your aircraft. When you gain access to existing aircraft data, you empower pilots during flight. You also enable flight operations and maintenance—both en route and post flight. The end game? To improve situational awareness, provide passengers with an optimal flight experience, and reduce maintenance and operational costs.
The next phase of EFB integration
Astronics is disrupting traditional ideas with a fresh look at the role of Electronic Flight Bags (EFBs) in the connected aircraft. We're transforming the conventional method of connecting EFBs to avionics data with the webFB®, a truly revolutionary product changing the Aircraft Interface Device (AID) landscape.

The webFB provides wireless connectivity to avionics data simply, safely and securely. This cost-effective solution collects information during the different phases of flight, providing airlines with the insight needed to improve operational efficiency.
Astronics is simplifying the data-centric aircraft
Few things are evolving faster than the aircraft connectivity landscape. Technology choices are becoming complex. Choose incorrectly and you not only delay your anticipated benefits, you may run into a technology roadblock and have to start over again.

Astronics simplifies the process of adding data-centric technology to commercial and business aircraft. Our innovative webCS® combines functions that were traditionally performed by several separate components, simplifying the installation design and deployment process and saving you significant time and money.
Your future is limitless!
Astronics offers a secure, open-architecture approach that empowers you to control your software and your data today—and prepares you to leverage and incorporate the next-generation technologies of tomorrow, including the Internet of Things (IoT) for the aircraft. Make the choice that future-proofs your technology investment.
How can you move faster than your competition?
Partner with experts that listen. Experts with knowledge and insight into the needs of airlines. Experts that are equipped and willing to help. Partner with Astronics.
Contact Astronics today using our handy response form. Or give us a call at +1.425.339.0281.
Your planes have a lot to tell you.
We make it possible to listen.
Find out more about how we can help you listen to your aircraft. Fill out the form below or call:

+1.425.339.0281
Featured Products & Solutions
Here are some of the world-class products and solutions supplied by Astronics for aircraft connectivity.
Aircraft Interface Devices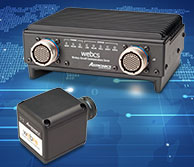 Secure devices that gather and serve avionics data to EFB, IFEC and other aircraft systems.

Find out more »
EmPower In-seat Power Systems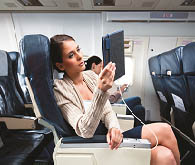 EmPower® In-Seat Power Systems provide advanced cabin power management enabling passengers to simultaneously use and charge their electronic devices while in-flight.

Find out more »
Aircraft Connectivity Products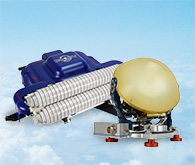 Stay connected to world events and with family and friends! Astronics is the smart choice for aircraft In-Flight Connectivity (IFC) internet and TV solutions.

Find out more »
System Certification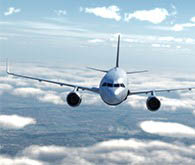 Domestic and foreign supplemental type certification services for the installation approval of various aircraft and cabin systems.

Find out more »
System Design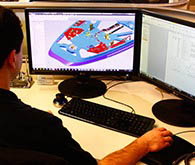 Integrated and customized aircraft retrofit installation designs tailored to customer requirements.

Find out more »