A New Generation of Ballard Boxes
Secure. Right-sized. Ready.
NG Family: The Secure COTS Solution
The Ballard NG is a new family of Commercial-off-the-Shelf (COTS) avionics I/O computing platforms from Astronics. They provide flexible, problem-solving solutions for areas such as mission computing, distributed control, and avionics data conversion. For tech insertions, the NG family provides a direct upgrade path to 64-bit processing, robust security features, and higher performance, extending the useful life of established programs for many years to come.
Ideally suited for intelligence, surveillance, and reconnaissance (C4ISR) programs, the NG Family meets the demands of DoD open system business and technical strategies such as MOSA and OMS.
NG3 Series
Avionics I/O Computers
NG3 features the highest level of capability and I/O, along with 64-bit processing and audio/video, for the most demanding applications.
NG2 Series
Avionics I/O Controllers
NG2 features the same processing power as the NG3, but in a smaller size with a corresponding reduction of I/O, when lower SWaP is critical.
NG1 Series
Avionics I/O Converters
NG1 is extremely compact and optimized for converting avionics protocol data to Ethernet for interfacing to the NG3/NG2 or other avionics systems.
Right-sized: Deploy Exactly What You Need
Compute. Control. Convert.
The NG Family consists of three distinct series of products of varying capability that share similar design features. At their core, they are all highly-flexible systems that include multi-protocol avionics I/O coupled with a high-throughput Ethernet backbone for inter-device communication and compatibility with a variety of avionics systems.
Each variant is optimized for different levels of deployment depending on the unique needs of your program. Whether your requirement is for a versatile computer with high amounts of avionics I/O and audio/video capability, a simple converter to move MIL-STD-1553 to Ethernet, or something in between, the NG Family has you covered.
NG Family – Ready When You Are
The NG Family, like all our COTS products, comes pre-configured and pre-validated for rapid deployment with no up-front NRE. Why spend your valuable time and money developing a custom solution when we've already created the hardware you need—before you knew you needed it. Our expertise is delivering proven solutions that minimize your risk and ensure the success of your program. Here are more ways we help you deliver your programs on time and within budget:

Thoughtful Designs
You need products that integrate and perform the way you expect—with no surprises. Our hardware and software solutions feature high reliability and long service life to save you money now and over the life of your program.

Loaner Hardware
Get a jump on development. We can bail loaner hardware at no charge for both embedded and test & simulation use, allowing you to test drive the products and ensure they meet your needs.

Universal API
Don't rewrite code if things change or you need to migrate from one interface platform to another. Our universal API software portability speeds deployment and protects your valuable programming investment.

World-Class Support
Get responsive and knowledgeable support—both before the sale and for the life of the product. We know your deadlines are critical, so we're a partner that helps you achieve your goals, not one that holds you back.
NG3 Series
Avionics I/O Computers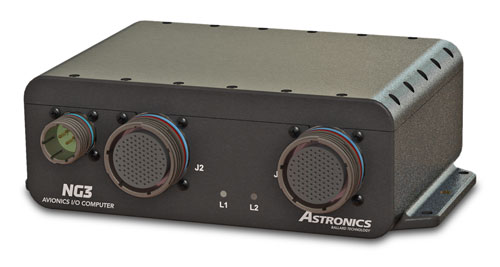 Available for order now
Highest level of capability and I/O
64-bit processing
Audio/video capability
For the most demanding applications
NG2 Series
Avionics I/O Controllers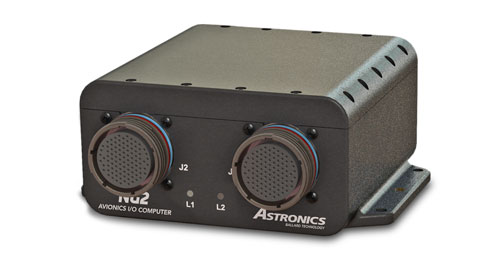 Available in 2020
Smaller size
Corresponding reduction of I/O
64-bit processing
Best when lower SWaP is critical

NG1 Series
Avionics I/O Converters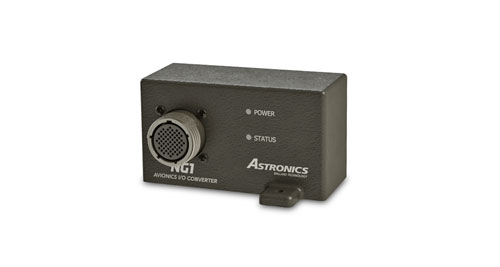 Available in 2021
Extremely compact
Optimized for converting avionics protocol data to Ethernet
Interfaces to the NG3/NG2 or other avionics systems

NG3 Series – Rugged High-Density Avionics I/O Computers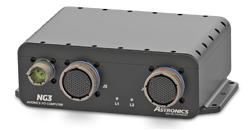 NG3 Series Horizontal Chassis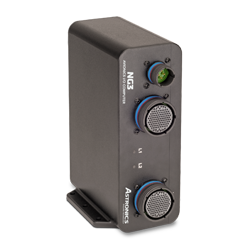 NG3 Series Vertical Chassis
Compact and Powerful
The rugged NG3 tightly integrates 64-bit processing and an extensive amount of I/O into a small, lightweight SWaP-optimized (Size, Weight, and Power) enclosure that meets military requirements for shock, vibration, temperature, humidity, and pressure. It is small and light enough for use in UAVs and capable enough to handle complex, large-scale aircraft systems. It is ideal for deployment in C4ISR applications.
Modular I/O Flexibility
The NG3 design incorporates multiple rugged and densely packed I/O modules. These provide great flexibility when ordering to compile the exact I/O required for your specific application. Options include MIL-STD-1553 and ARINC databus protocols, serial, discrete, USB, and a managed Ethernet switch. The unit also includes 2D/3D video, audio, and a accessible mPCIe slot that provides additional user-expandable I/O capabilities.
Cybersecurity Capablities
The NG3 includes broad cybersecurity features to facilitate building your unique and effective security solution. These include security features resident in the Linux or Windows OS, discrete inputs for write protection of base non-volatile memory and removable mass storage, processor security TPM, and a sanitize discrete input to wipe all mSATA storage that is not write-protected.
Key Features
High I/O density
Up to 2 removable mSATA SSD
Flexible write protect capability
Intel® Atom™ E3950 64-bit, quad core processor
Extended temperature range
Low SWaP (Size, Weight, Power)
Wide range of avionics and computer I/O:
- MIL-STD-1553
- ARINC 429, 708, 717
- Serial, CANBus, Discrete
- Ethernet, USB 2.0 Host
- 2D/3D Video, Audio
- IRIG A or B, AM (input), PWM, PPS
- mPCIe expansion option
Helicopter, fixed wing, UAV, and ground mobile
Highly reliable, prevalidated COTS solution
Reduces project risk, time, and cost
Let's Start the Conversation
For more information or to request a quote, fill out the form below or call us at: +1.425.339.0281