AIX is now postponed due to COVID-19. While we are sad our annual exhibit is on hold for now, we of course prioritize the health of our team and our customers. We support the decision, and therefore in true Astronics spirit we are pivoting and are ready to take our "show" online here for you.
Here's a quick preview of what's new and recently introduced at Astronics to help airlines and airframe passengers improve both the PaxEx and operational efficiencies.
Please know that as we journey through this dynamic time that Astronics remains strong and committed to serve our customers whenever they're ready.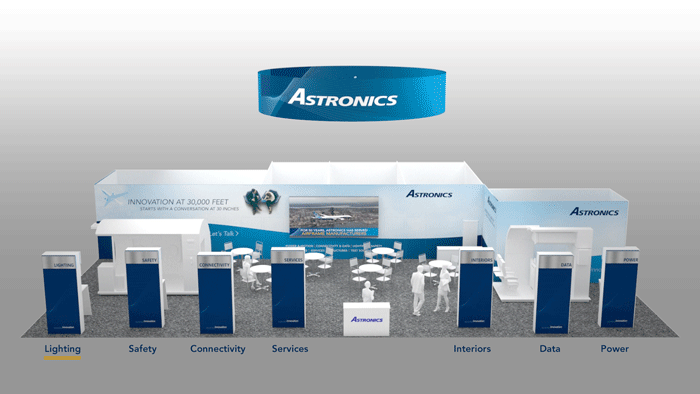 ---
Smarter Embedded IFEC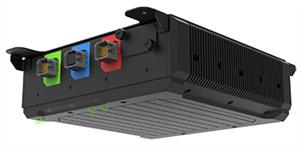 Astronics has taken a deep look at the issues with IFEC hardware, and created an entirely new approach to deliver an IFEC system hardware that eliminates system downtime.
"The key is a distributed computing model that can self-heal to avoid blackouts," says Michael Kuehn, President of Astronics CSC.
With the new Astronics Edge Cabin Network Platform, there is no head-end server to control the entire system. The system runs through a connected network of Smart Wireless Access Points (SmartWAPs) that network together in a more secure system. "Should one SmartWAP power down, the others can take over and continue to deliver the IFE," Kuehn explained. "The system also saves significant wiring weight and complexity, making it an easy overnight install."
IFE providers and airlines can use the modular system to build a network of one to three SmartWAPs combined with an Aircraft I/O box and content loader, depending on cabin size. No rack space is required, the ARINC 600 architecture hassle is eliminated, and wireless content loading is also available to cut down on components. Astronics introduced the Edge at APEX, and the system will fly on airlines in 2020.
View the video demonstration of Edge.

---
Portable IFE Gets an Upgrade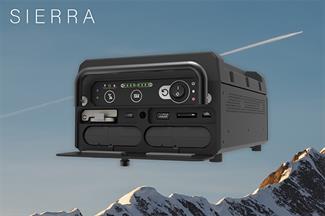 Also on showcase is Astronics' new Sierra Portable IFE system, winner of the 2019 GOOD DESIGN Award. Astronics' Sierra is the third generation of an affordable, scalable, IFE solution that delivers IFE as a standalone unit from a single battery or, when installed and powered, can employ multiple units merged into a single network to cover a larger aircraft cabin. Sierra enables passengers to enjoy hundreds of hours of streaming audio, video, digital magazine content, and more. Sierra stands up to the rigors of flight in the overhead bin while delivering streaming content that matches the experience of installed IFE without the need for a supplemental type certificate (STC).
See the video demonstration of Sierra.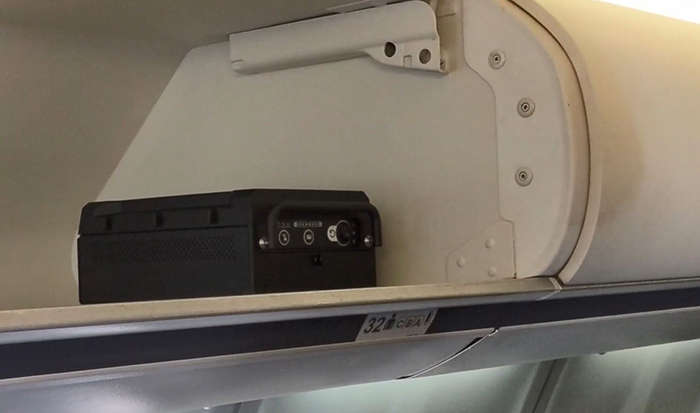 ---
An In-Seat Power System for Any Cabin Scenario
Astronics continues to lead the market with its EmPower® in-seat power solutions, offering a breadth of options unmatched by any other vendor. Here's a quick look at our lineup of innovative cost and weight saving solutions that satisfy the passenger demands for power and ensure your cabin is future-proofed for the devices of tomorrow
---
A Smart Aircraft Gets Smarter
For the past three years, Astronics has demonstrated its Smart Aircraft System with a myriad of applications using IoT for the aircraft, including seat occupancy sensing, bin capacity sensing, and other functions. In fact, this system received the "Best Cabin Innovation" award at last year's APEX Expo.

This year Astronics is prepared to show a new potential use – RFID asset management. Astronics will demonstrate how RFID (radio-frequency identification) tags can be used to monitor and report on important aircraft assets such as life jackets, first aid kits, and other essential items.
As proof of concept, the Astronics demo features a focus on FAA-approved life vests stored beneath an airline seat. Using RFID technology, the Astronics Smart Aircraft System detects the presence of these vests and obtains their expiration status. For the airline, this means that the system is able to verify - without user-intervention - mandatory FAA-compliance of the presence of non-expired life vests for all passengers. If there are any missing or expired vests, the system alerts the cabin crew or maintenance operations with the exact location for quick replenishment.
Here's an overview of our Smart Aircraft offering. Interested to see the demo in person? Contact us.
---
Bringing Smart to the PSU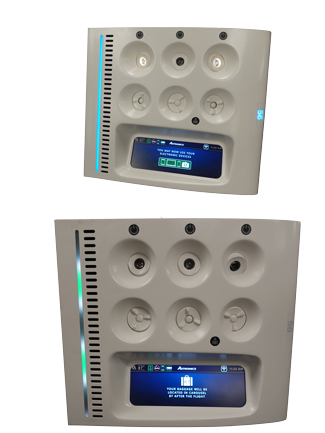 Astronics is also ready to preview some initial concepts for next-generation passenger service units (PSUs) with customers.
Intended to generate feedback and discussion, our exploratory demonstration units include features like LED lighting, finish treatments, smart technology additions, a customer digital interface, and other features.
"The PSU is the unsung hero of the cabin environment, and we envision it can serve the passenger experience and the airline better than it does today," said Dave Freund, President of Astronics PECO. "We are previewing these concepts for our customers so that as we go to develop next generation PSUs, we are working in partnership with them to meet their specific needs for safety, aesthetics, and technology. Astronics is also a pioneer in aircraft smart technology innovation, and we believe that some of the new features we can now offer will excite the industry."
See more about Astronics PSUs.
---
Lighting and Safety Updates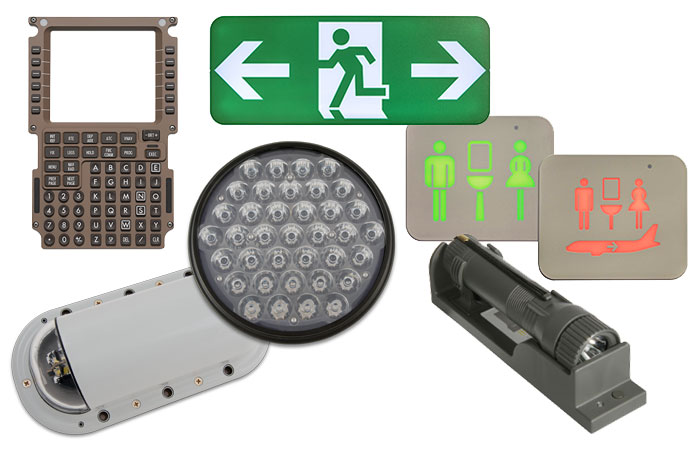 For aircraft cabins, Astronics offers its full suite of cabin emergency lighting systems including floor path marking, ceiling emergency lighting, running man emergency exit signs and evacuation area lights, as well as its newest technology for passenger information signs. Lighted components for the cockpits, including HMI panels, dimmers, controllers and other products, include newer technologies. Astronics' exterior lighting, as always, offers the latest generation of low weight, highly efficient and reliable technologies.
For premium, first, and business class lighting, Astronics is introducing its new ELEA LED reading light, the slimmest reading light on the market, which includes an easy front-mount install plus a user-friendly dimming feature. Available in three standard finishes plus a premium metallic finish, this light is currently in qualification with Airbus and Boeing.
Finally, in lighting, Astronics will be at AIX to feature their newest LED flashlight systems for aircraft.
---
Wi-Fi via Light, or Li-Fi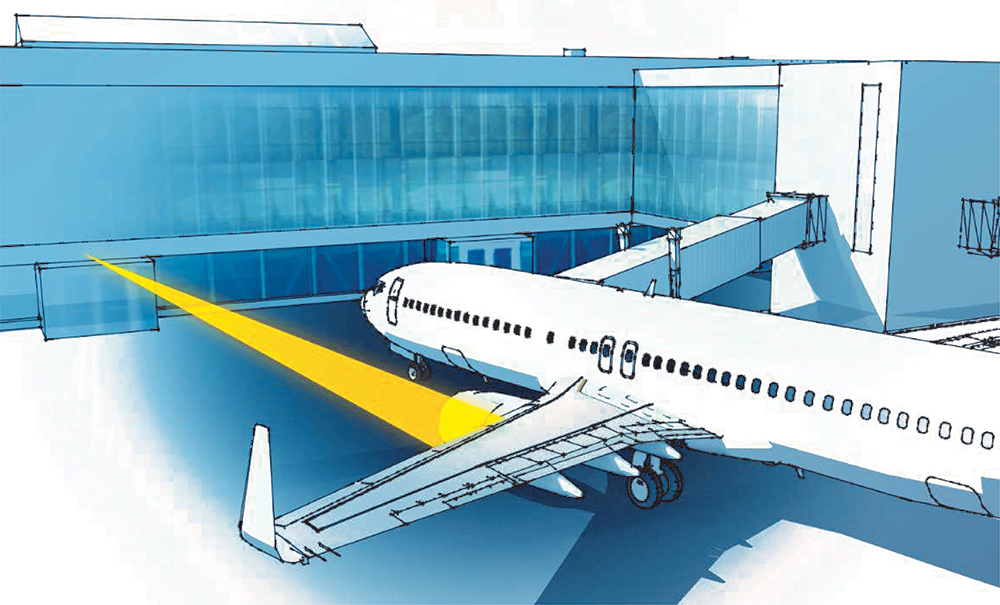 Numerous companies around the AIX show floor are exploring ways in which the new technology, dubbed Li-Fi, uses modulated light to deliver wireless data. To date, we've seen displays envisioning the use of Li-Fi in overhead passenger service units to deliver per-seat entertainment and connectivity. We've also seen displays conceptualizing the transfer of data on/off aircraft in seconds via Li-Fi.
But the proverbial "killer app" we've seen is using Li-Fi to deliver IFE content on and off the aircraft. "Imagine being able to load content on and off the aircraft at every turn of the aircraft," envisions Mark Schwartz, Vice President of PDT, an Astronics Company. "Airlines can offer passenger selections via their app ahead of time, and then simply load the aircraft with what has been pre-ordered. This can save the need to store immense amounts of IFE content, reduce server sizes and complexity, and provide an on-demand passenger experience for content that has never been seen before."
See how we envision this can happen in this video, filmed at APEX 2019.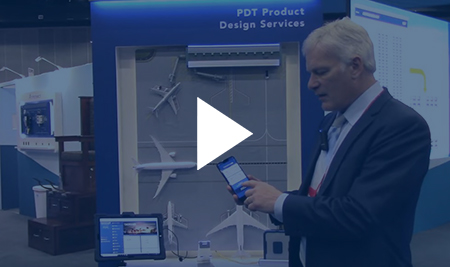 ---
Tech to Improve Travel Safety
With health at the forefront of travelers' minds, the airline industry conversation is centering around technology approaches that span from germ-killing robots to UV lighting approaches. Astronics is also exploring technologies in this arena, and we are offering a vision for an ozonated water solution for lavatories.
Aqueous ozone is under evaluation for use in healthcare and public health environments because it is more powerful than bleach and chlorine-based cleaners, but without the downfalls of harsh chemicals that can irritate the skin and encourage pathogen resistance. In 15 seconds, this all-natural method can kill the most difficult pathogens and reduce the spread of bacteria and viruses, making travel safer for everyone.
At Astronics, we're putting together a proof of concept to start the conversation. Interested to see it? Contact us.
---
Innovation at the Core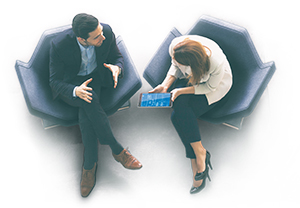 While we sincerely hope AIX is rescheduled, we want you to know that Astronics remains dedicated to bringing its long history of innovation and collaborative work style to your next program.
This blog speaks to some of the new technology explorations and proven systems we can provide for aircraft manufacturers, airlines, IFE providers, and other industry participants to improve experiences for passengers while also improving cost and time efficiencies for aircraft operators.
We are eager to collaborate side-by-side with you on your next program. Simply contact us when you're ready.
---
Note to editors: Astronics can provide an online briefing for you or answer questions in writing. Please just email press@astronics.com.