---
PMC/XMC Avionics Interface Cards
Embedded Interface Solutions
Mx5 databus interface cards for XMC and PMC enable embedded systems to communicate with, simulate, test, and monitor avionics equipment and systems.
Do More with Less
Consolidate your I/O into a single expansion slot. The Mx5 comes with the avionics protocols and channels you need on one card.
Multiple Avionics Protocols
Choose one or a combination of two or more protocols on a single card: MIL-STD-1553, ARINC 429, 717, and 708. Mx5 also includes numerous discrete I/O.
High Channel Counts
The high density design gives you more channels to work with: as many as 8 dual-redundant MIL-STD-1553 or 22 ARINC 429.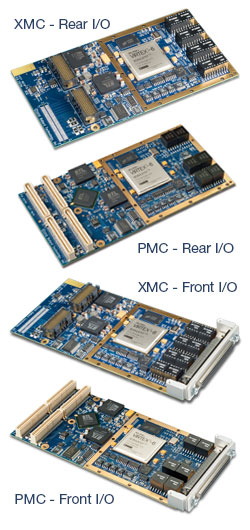 Key Features
The Mx5 includes an array of other important features, including:
Numerous Discrete I/O
IRIG A/B PWM and AM
48 bit time-tag
64 MB ECC Data Memory
Extensive Built-in Test (BIT)
Application Flexibility
With so many features and so much flexibility, the Mx5 is your best solution in a wide variety of applications, such as:
Rugged deployed systems
Embedded test systems
High performance simulators
Demanding requirements
Mixed protocol systems
Avionics upgrades and retrofits
Databus health monitoring
With the Mx5, it has never been easier to standardize on one product line for all of your mezzanine card I/O needs.
High Performance
Mx5 high performance mezzanine cards efficiently manage fully loaded databuses with ease. On-board protocol processors handle all databus activity, freeing the host for application-specific processing. 64 MB ECC (error correction) memory provides generous data storage with a variety of buffering schemes.
High speed host interfaces are achieved with an x4 PCI Express lane with bus mastering on XMC versions and a 32/64-bit, 33/66/133 MHz PCI-X interface on PMC versions. All cards have extensive built-in test (PBIT, CBIT, IBIT).
Array of Styles
There's an Mx5 model to fit your system. Choose from the following:
XMC or PMC
Front or rear I/O
Avionics Interfaces
MIL-STD-1553
Up to 8 dual redundant channels, single or multi-function
ARINC 429
Up to 18 receive and 4 transmit channels
ARINC 717
Up to 2 receive and 2 transmit channels
ARINC 708
Up to 2 receive and 2 transmit channels
Standard Features
Model dependent protocol capability
6 Avionics Discrete I/O
2 In, 2 Out differential discretes
4 virtual discretes
IRIG A/B input and output
2 LED indicators
64 MB ECC (error correction) memory
Environmental
Component temperature: -40 to +85 deg C
Storage temperature: -55 to +100 deg C
RoHS 6/6 compliant
Mechanical
Dim: 74 x 143.75 mm
Conformal coating options
IPC Class III assembly
Platform Details
XMC Models
- PCI Express bus
- x4 lane, bus mastering
- Power adapts to VPWR
PMC Models (PCI-X)
- PCI-X bus
- 33/66/133 MHz
- 32/64-bit, bus mastering
Rear I/O models
- Conduction cooled
- P14/P16 connectors
Front I/O models
- Convection cooled
- SCSI-68 connectors
Software
Universal BTIDriver API for C/C++, C#, VB, VB.Net, and LabVIEW™
MS Windows® and Linux® OS drivers
Translation DLLs for older Ballard devices
Call for latest language and OS support.