Databus to Network Interfaces
Overview
Databus to Network Interfaces, called the OmniBus family, enable computers and networks to interface with multiple avionics databuses for testing, validating and simulating commercial and military avionics equipment and systems.
These versatile units can be controlled through Ethernet or USB, or can be programmed to operate standalone.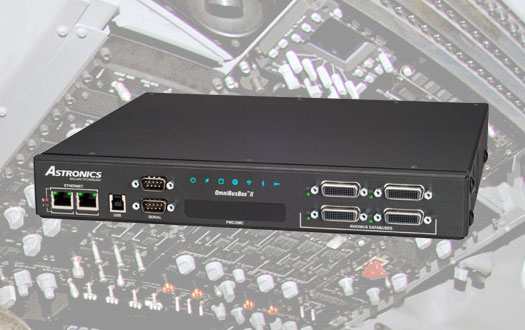 Product Information
Omnibus products provide a highly flexible databus interface solution. Each product includes an array of functional features to which I/O is added through the use of interchangeable modules. When ordering an OmniBus product, you can add the combination of modules to get the exact mix of I/O you need.
Available Avionics Databus Protocols
MIL-STD-1553

ARINC 429, 717, 708

Serial

Avionics Descrete I/O
Click on a product below for more information, or contact Astronics to discuss your specific avionics interfacing needs:
OmniBusBox™ II Databus to Network Interfaces
OmnibusBox II, a member of the Omnibus family, is a high-performance appliance for avionics databus test and simulation in a lab environment. The OmniBusBox II is the next-generation of Ballard's popular OmniBusBox product with faster I/O and processing capabilities.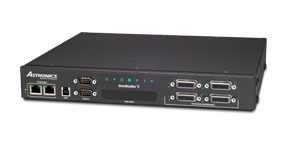 OmniBusBox Databus to Network Interfaces
The OmniBusBox has the power and flexibility to operate as a simple or intelligent peripheral (USB or Ethernet) or as a stand-alone embedded computer. It provides the solution to networked test and simulation systems, and is a unique alternative to plug in cards.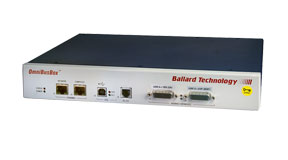 More Avionics Interface Information
Software
Find out more about Software »
Cables & Accessories
Find out more about Cables & Accessories »
Avionics Databus Protocol Tutorials
Find out more about Avionics Databus Protocols »
Legacy, Obsolete & End-of-Life Products
Find out more about Legacy, Obsolete & End-of-Life Products »
Contact & Support
Astronics Ballard Technology