Compact USB Interfaces
Overview
These pocket-sized USB adapters are the easy and portable way to interface your computer to avionics databuses, including MIL-STD-1553, ARINC 429, ARINC 717, ARINC 708 and more.
Small, portable and rugged
USB Bus Powered—No External Power Supply Needed
Easy-to-use analysis software available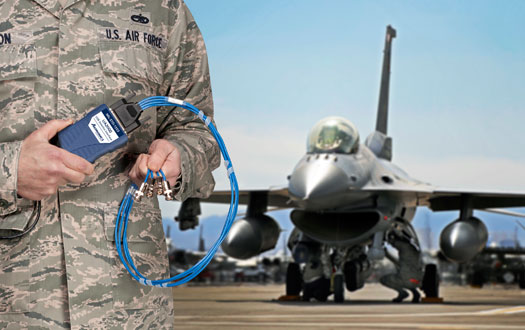 Product Information
The easiest way to interface a PC to an avionics databus is through a USB peripheral. Astronics' pocket-sized USB interfaces have become the industry favorite for databus test, analysis and simulation. They simply plug into any available USB port and are ready for use in the lab or in the field. Combine these interfaces with CoPilot, our intuitive graphical software program, to easily monitor, record, replay, analyze, and simulate avionics bus data.
Applications
Databus Analysis, Test, and Simulation
Data Loading
Flightline and AOG Support
Replacing Plug-in Cards
Click on a product below for more information, or contact Astronics to discuss your specific avionics interfacing needs:
More Avionics Interface Information
Software
Find out more about Software »
Cables & Accessories
Find out more about Cables & Accessories »
Avionics Databus Protocol Tutorials
Find out more about Avionics Databus Protocols »
Legacy, Obsolete & End-of-Life Products
Find out more about Legacy, Obsolete & End-of-Life Products »
Contact & Support
Astronics Ballard Technology