VIP Inflight Entertainment Systems
Overview
Build or upgrade your next VIP/VVIP IFE system with state-of-the-art solutions from Astronics. We've combined the best components available to offer you the industry's most extensive lineup of VIP IFE system products, all delivered with global engineering expertise and proven customer service and support.
We offer systems and components from both Astronics CCC, Astronics PGA, and Astronics CSC. Together, we can help elevate the innovation of your next VIP inflight entertainment system.
Audio/Video Systems
Astronics can outfit your entire cabin with the perfect A/V system to match your needs. From a custom monitor to a robust speaker system, Astronics' integrations will improve your inflight entertainment experience.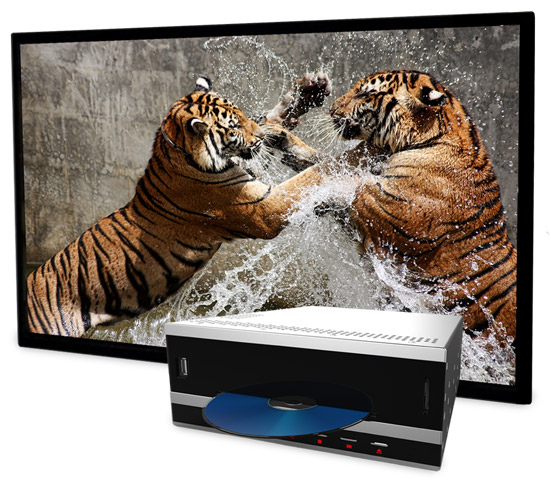 Fully Integrated Aircraft A/V Systems
Monitors and Touchscreens
Astronics is an industry leader in providing fully certified high-definition and 4K Ultra HD monitors since 1998. Sizes delivered to date range from 7" to an incredible 75" and have embedded "smart" processing technology to support AVOD and interactive moving map capabilities. In 2016, Astronics became the first, and remains the only, to develop and certify an OLED display for installation in a VIP cabin.
Learn more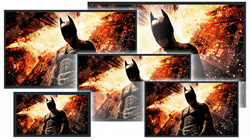 Speakers
Astronics Custom Control Concepts' full line of 5.1 and 7.1 surround sound speakers create the perfect sound immersion experience for your inflight entertainment system.
Features:
Dual-range speakers
Full size subwoofers with digital audio decoders
High power handling
Low profile
Fully protected speaker
Waterproof speakers
Machined aluminum enclosure
Smooth even dispersion
Low distortion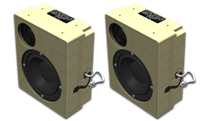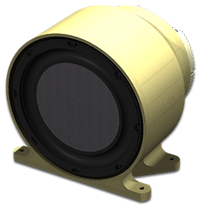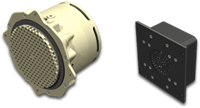 Composite Speaker Housing
Using 3D manufacturing technology, Astronics Custom Control Concepts created a next generation 7.1 surround sound speaker system that is 55% lighter than our current aluminum speakers. Created in 3D using an aviation grade composite material, the composite speaker is nonflammable, ultralight, and incredibly strong. Best of all these speakers provide the same crisp and powerful sound as traditional speakers for your inflight entertainment enjoyment.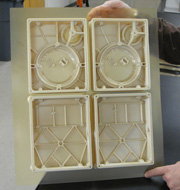 Offered by Astronics CCC. For more information, contact sales.
Audio and Video Inflight Entertainment Source Equipment
Astronics Custom Control Concepts' media sources deliver every option to your inflight entertainment system. From CDs and DVDs, to Blu-ray, VHS, and cassettes, we can play it. Not only that, our system enables simultaneous playback and control from any part of the cabin.
Our Audio Video On-Demand (AVOD) system is the ultimate inflight entertainment source, allowing audio and video streaming to every monitor in your cabin.
Our integration expertise means your IFE will seamlessly integrate with your favorite entertainment devices, including video game consoles, smart phones, and tablets.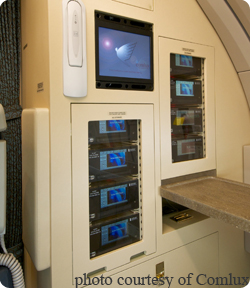 Offered by Astronics CCC. For more information, contact sales.
Blu-ray and DVD Players
Astronics CCC carries a full line of Blu-ray and DVD players. Our all-digital IFE system allows distribution from each player to every monitor in the cabin with no loss in quality.
Offered by Astronics CCC. For more information, contact sales.
IFE On-Demand with AVOD
Enjoy our highly customized AVOD system for your aircraft. With over 4TB of storage capacity, your favorite content can be viewed on our "smart" video monitors with built-in local processing capabilities, or wirelessly streamed to your preferred tablet or smart phone. And with full multilingual support, guests can enjoy IFE in their preferred language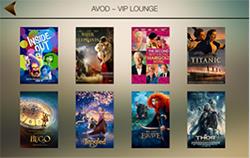 Offered by Astronics CCC. For more information, contact sales.
Video Game Integration
We are the world leader in full CMS and IFE integration, including video game consoles. We integrate with all of the major systems including Playstation, Nintendo, and Xbox. Based on an all-digital IFE and CMS distribution, your favorite game will come through in full HD or even stunning 4K, with no drop in frame rate or lag.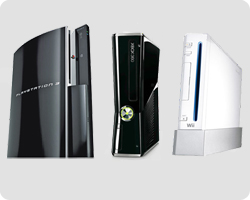 Offered by Astronics CCC. For more information, contact sales.
Smart Device Integration
Get the most from each flight with your favorite Apple devices. Astronics CCC's docking and charging stations allow you to enjoy entertainment directly from your iPhone, iPad, or iPod anywhere in the cabin. The SkyPlay application places cabin management at your finger tips, allowing full IFE and CMS control.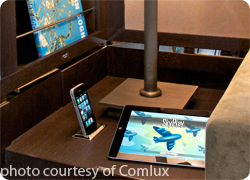 Offered by Astronics CCC. For more information, contact sales.
UHD Media Center
World's First 4k Aeronautical Media Player
Astronics PGA's UHD Media Center is the first aeronautical player with 4K Ultra HD technology, offering digital rendering resolution never achieved before in a VIP jet environment.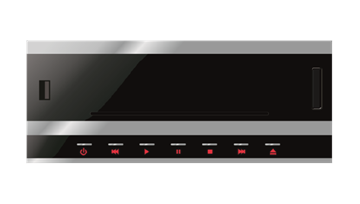 DATASHEET
UHD Media Center
Offered by Astronics PGA. For more information, contact sales.
Cabin Servers
High Power Cores Serve Advanced Streaming Needs
The Astronics family of servers delivers the processing power you need on any executive, government, and VVIP aircraft, ranging from helicopters to business jets to wide-body aircraft. Available from shoe-box to 2 & 4MCU formats, these servers feature high-speed ethernet connectivity for a full IP architecture. Astronics PGA servers incorporate the latest generations of processors to deliver the power you need to bring seamless 4K video streaming to portable electronic devices (PEDs), keep an eye on the moving map, connect with friends, play games, and much more.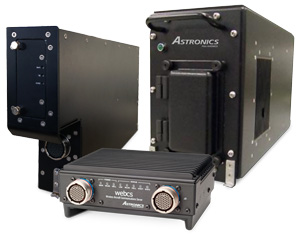 DATASHEET
Cabin Servers
Offered by Astronics PGA. For more information, contact sales.
IFE Control Systems
Looking for a way to control your cabin system? Astronics offers multiple cabin control systems placing the power in your hands.
IFE Content
From games to movies, count on Astronics to deliver a variety of content choices to inform and entertain your passengers throughout the journey.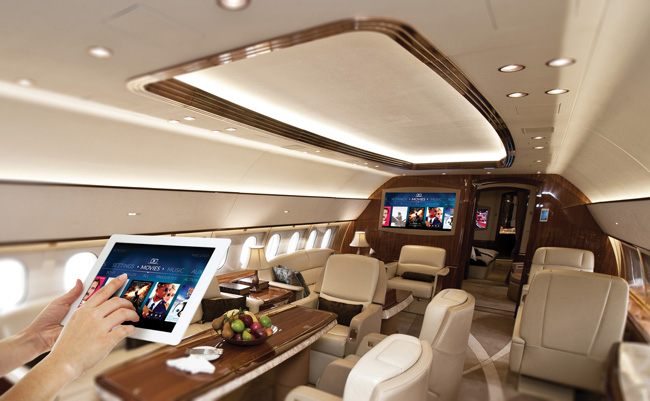 AVOD DRM Service
Get Access to a Wide Range of HD Digital Rights Management (DRM) Content
Approved by all major Hollywood studios, the Astronics AVOD system allows you to enjoy a fully integrated solution including Early Window Content in full HD quality.
With content from over 20 studios and partnerships with leading content aggregrators, passengers can view and enjoy this huge catalog of full HD movies on a wide range of screens (both in-seat screens and large screens).
An intuitive 'AVOD Loader' software is also available to facilitate the media uploading in the cabin.
Astronics provides a 24/7 Key & License Service to enjoy this function at any time.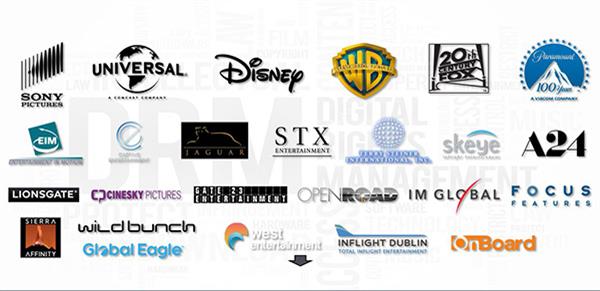 GAMES
Enjoy a Wide Catalog of Interactive Games
Developed in partnership with Global Eagle Entertainment (GEE), these games provide a unique experience and are available with any system screens including in-seat and large monitors.
Passengers play games in the cabin with either a wireless or USB-connected gamepad.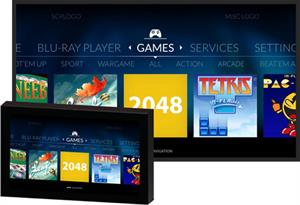 More than 100 games are available with different themes (sports, puzzle, kids, etc.) Choose from five different game packages depending on your needs.
More Features
2D & 3D games
From pure entertainment to learning
Multi-language options (English, Arabic, Russian).
DATA SHEET
DRM and SERVICES Brochure
Moving Maps
3D Interactive Flight Info
This new application enables you to explore the world in 3D and keeps you informed in real time on where you are, how much time remains before landing, and points of interest along the way.
Astronics provides an innovative moving map powered with the FlightPath3D solution.
A lot of available options:
Full HD quality
Available on all types of screens & tablets
3D interactive Earth globe
Touchscreen interface
Selectable map views
Point-of-interest displays
High resolution maps
Languages
Additional features with ludic and children interface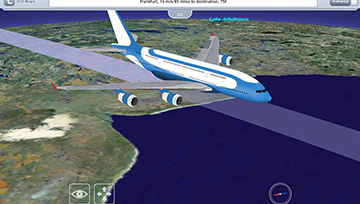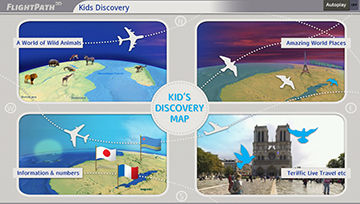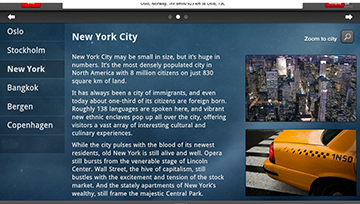 Offered by Astronics PGA. For more information, contact sales.
SkyShow 3D Moving Map System
Complement your Astronics Custom Control Concepts inflight entertainment system with SkyShow, Astronic CCC's fully integrated 3D Moving Map System. SkyShow provides hi-resolution imagery and precise flight data to ensure that you always know where you are, where you are going, and when you will arrive.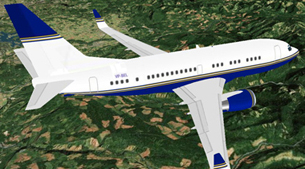 Custom Aircraft Models
Our designers create a 3D model of your aircraft, including a detailed paint scheme.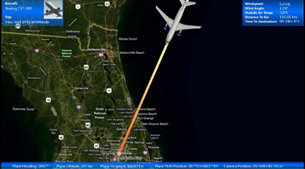 Flight Paths
Multiple flight path views track your flight, ensuring you know where you are and your ETA.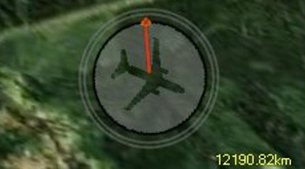 Location Pointer
Keep track of important locations while flying. Perfect for knowing where Mecca or home is.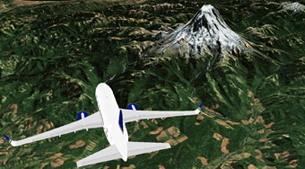 Terrain View
SkyShow integrates detailed satellite imagery into 3D maps to show exactly where you are.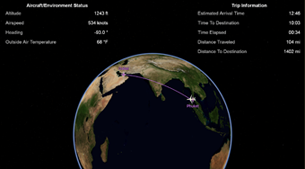 Custom Flight Data
SkyShow gives you control over how much information you receive, as well as how you view it.
Time
Never lose track of time again. SkyShow makes sure you know all times pertinent to your flight.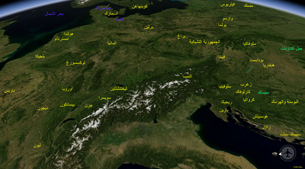 Multiple Languages
SkyShow can translate flight, map, safety, and other data into any language you choose.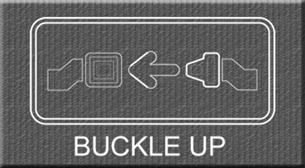 Safety Briefings
Put safety first with built-in audio and visual safety briefings.
SkyShow 3D Moving Map System offered by Astronics CCC. For more information, contact sales.
Smart Cabin Player

This remote Wi-Fi portal app from Astronics PGA provides access to all content available in the aircraft server such as movies from AVOD, a Blu-ray Disc™ player, USB media player, and moving map.
Approved by all major Hollywood studios, the Smart Cabin Player smoothly streams DRM late window content on passengers' own PEDs with the aircraft's Wi-Fi distributed network.
Customize the app through five pre-defined themes and languages.
The intuitive and ergonomic graphical user interface is multi-platform and available on all types of screens.

Offered by Astronics PGA. For more information, contact sales.
Power Outlets and Plugs
In need of that finishing touch for your cabin? Astronics offers custom power outlets to match your needs and your cabin's interior.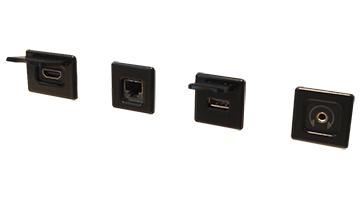 Customizable VIP Power Outlets
VIP Power Outlets
Designed to meet your style and needs, these universal-, UK-, and European- style outlets are available with enhanced features and benefits, including:
Current safety function
Outlet in-use indication
110VAC and 220VAC aircraft outlets
Options:
Finishing (black/clear anodizing, plating, etc.)
Unique engraving/identification, including text on front housing and lid
Multiple circuit breaker options
Rotation of receptacle within outlet housing
Lid options and rotation of spring-loaded lid
Packaging of multiple receptacles into a single outlet power strip
Mountable on varying panel thicknesses
Plug and charge your smartphone or tablet directly from a USB plug, or directly charge your device from universal power outlets made for aircraft.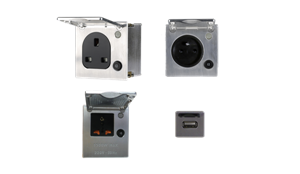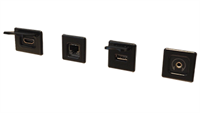 Looking for Passenger Control Units? Click here.
IFE Systems Hardware
Delight passengers with IFEC hardware systems from Astronics, your single supplier for a proven suite of luxury business and VIP jet technology solutions.
Create the ideal IFEC system for your aircraft with state-of-the-art system components. Our world-class engineering and global support teams ensure your aircraft features technology that is cutting-edge, operationally efficient, and future-supportable to deliver the ultimate VIP experience.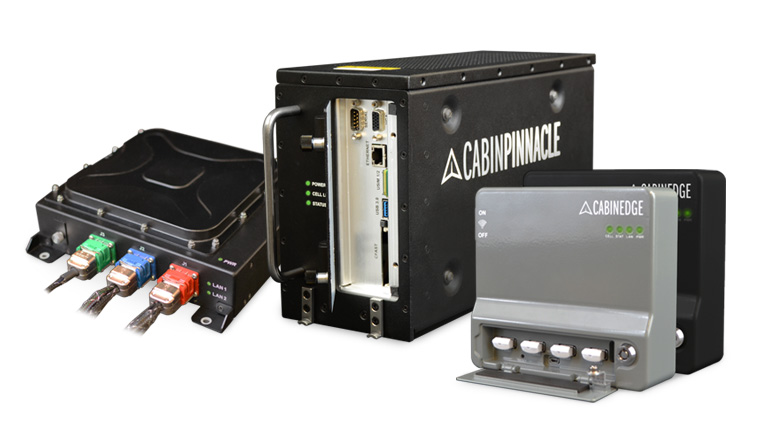 VIP Inflight Entertainment Systems Hardware
Cabin Wireless Access Points
The CabinACe-2™ Cabin Wireless Access Point (CWAP) by Astronics CSC is the first commercially available ARINC 628 compliant 802.11ac, Wave 2 product for commercial aircraft wireless environments. The CabinACe-2 CWAP enables the highest capacity performance and efficiency in high-density environments for enhanced connectivity and passenger experience.
IFE Content Loaders
The CabinEdge™ stand-alone content loader supports network delivery of Inflight Entertainment (IFE) content and can permanently install on cabin monuments or in other convenient locations within the aircraft's cabin. The CabinEdge solution makes the loading and management of IFE content simple, straightforward, and inexpensive.
IFE Servers
The Astronics CSC CabinPinnacle™ general purpose airborne server/router is a complete, highly integrated, application-ready platform for Ethernet-based network installations.
System Interfaces
System controllers and interfaces are designed to control and manage the cabin environment.
ADB-4
The ADB-4 is the main part of a network system, compliant with RS485, RS232, IP, and CAN technologies. It manages and interfaces with various systems such as lights, sensors, keyboards, and actuators.
Key features:
Ethernet switch router
8 ports 1 Gb
RS485/RS232 /CAN protocol
8 Logical inputs/outputs
PWM outputs
8 Relays outputs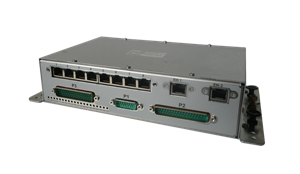 IOD/IOR/GLCU
The main functions of these three products are to interface and control the systems in your cabin.
Manage your system with status backlights and control the cabin environment such as temperature, water level, door locks, power outlets, etc.
All of this information displays directly from your touchscreens and tablets.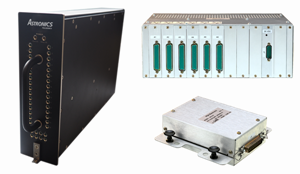 EME/EMD
Encode and decode any audio/video signal.
With the Ethernet Media Encoder (EME), encoding and streaming features deliver broadcast quality video with minimal latency at any bit rate.
The Ethernet Media Decoder (EMD) decodes audio streams and delivers up to 3 audio outputs to the passenger's audio jack.
These compact encoders and decoders are ideal for any audio/video streaming and IPTV application.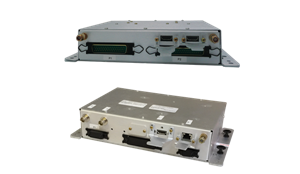 Key features:
Point-to-point video contribution with ultra-low delay
Full HD 1080 resolution capability
Encoding and multicasting high-res HDMI/HD-SDI sources
Streaming on screens over the cabin network
Distribution of live sources into the cabin (cameras, game consoles, etc.)
System interfaces offered by Astronics PGA. For more information, contact sales.
Contact & Support
Astronics Custom Control Concepts
Contact & Support
Astronics Custom Control Concepts