---
Medical Device Test Solutions
Your Trusted Partner for Innovative Medical Device Test Equipment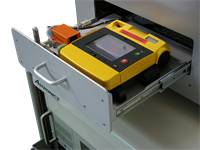 Astronics Test Systems empowers medical device manufacturers with sophisticated, cost-effective test solutions that smooth a product's journey to market.

With more than 10 years of experience, we collaborate with you to provide test instruments and automated test equipment (ATE) that ensure your product's performance is verified to your quality standards. Our experienced engineering and program management teams work to support your FDA approval process with documentation, repeatability, and traceability.

Whether you need test solutions for design verification, large-scale production, or anywhere in between, let Astronics Test Systems exceed your expectations as your partner in medical device test.
Solutions for Life-Saving Devices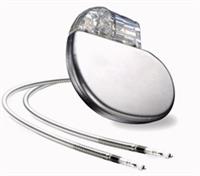 We excel at providing test solutions for medical devices where reliable operation means saving lives, such as:
Implantable medical devices
Microfluidics, including ultrasound
Wearable medical devices
Other essential equipment such as defibrillators
Count on Astronics for systems that streamline your test process through automation, improve yields, and reduce your overall cost of test.
A Breadth of Technology and Capabilities You Can Trust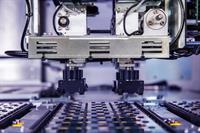 Astronics has designed, built, and delivered sophisticated test equipment for nearly 60 years. We offer a host of technologies to build a system for structural, functional, or system-level testing of your medical device.

Capabilities and technologies include:
Device characterization test equipment
Production test equipment
Electro-mechanical testing
Automated test systems
RF testing
Thermal stress test with multiphase heating/cooling
Visual inspection test
Robotics
Reliable test sequencing
FDA and other compliance documentation support
Test software - test programs, test executives, data logging, ERP integration, equipment monitoring
Analog and digital instrumentation suites
Signal measurement and generation - photonics, microwave, RF, DC, AC
Complete power systems for generation and protection


View Our Solutions
Why Astronics?
We hope you'll work with us if you're seeking:
A proven medical device test partner. Over the years, we've helped customers test and document critical medical devices including defibrillators and pacemakers.
A collaborative partner you can trust. Our vertically integrated engineering team – electrical, mechanical, software and test – works in close partnership with your team to ensure your test equipment requirements are exceeded, on time, every time.
Built locally, deployed globally. Solutions are designed and built in the USA and deployed to your manufacturing facility anywhere in the world. The Astronics worldwide project management team shepherds your project from start to finish, all the way through.
Downloads

Capabilities Overview
Get More Information
For more information or to request a quote, fill out the form below or contact sales.