---
RF, COMMUNICATIONS & NAVIGATION TEST SYSTEM
Modernize Your Communications Test
Introducing the new CTS-6000 Series, an all-new I- and O-level tester for radio frequency, communications, and navigation system test.

Intended for use in military, aerospace, transportation, and security applications, the new CTS-6000 delivers the lowest cost of test and reduces "no fault found" results.
Bring Your Communications Test to the Next Level
This powerful tester packs an entire test bench of instruments in one portable device to deliver:
Fewer frustrating "no fault founds"
A modular, customizable architecture for future-proofing
An intuitive, Windows-based interface
Excellent portability with small size and light weight
Reduced maintenance, calibration, and lifecycle ownership costs
Cyber-secure software
Standard and customizable test program sets
Supportability with dedicated engineering, factory and field support staff
Test RF Communications When and Where They Matter the Most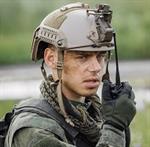 Military Communications
System Test

SINCGARS
SWR
WNW
HAVEQUICK
SOCNET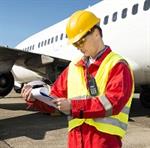 Avionics
System
Testing

VHF and HF radios
GPS landing system
Low Range Altimeters
Distance Measuring Equipment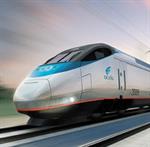 Transit, Security and
Civil Uses

Positive Train Control
(PTC) monitoring
Emission monitoring
Civil land mobile radio
(LMR) test


Your Entire Test Bench, Now in a Portable, Tablet-Sized Device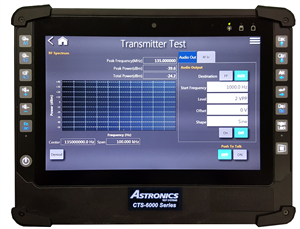 Using software-driven instrumentation, this modern tester functions as a test bench in a tablet, enabling you to bring more than 16 instruments to the device under test (DUT). Test right then and there to determine next steps for upgrade or repair, and avoid potentially expensive unnecessary downtime.

Test instruments included:
RF signal generator
RF receiver
RF power meter
RF analyzers – spectrum, VSWR, cable distance-to-fault
AF signal generator
Audio meters – SINAD/distortion, frequency, audio filters
Oscilloscope
Digital interfaces
Reference oscillator
Tracking generator
Error vector magnitude (EVM)
Wideband streaming TX and RX
Real Time RF Burst Trigger
Power Analyzer
NVM and Data-Loader
Deployed and Supported Globally
At work around the world. We've fielded these testers to global customers, and included worldwide installation, calibration, customization, and support.

A proven family of testers. Astronics adds this new I- and O-level tester to its successful family of communications test sets, which have been satisfying customers for the past 20 years. View the entire line of communications test products.
Innovasys selected the CTS-6010 to support field radio maintenance activities for its military customers. The ability to collaborate with the Astronics team, plus the Astronics CTS-6000 Series' unique combination of power and portability, made this the clear choice for a radio test set to boost the supportability of communications equipment at the front line.
-- Germeen Kaldas, Director of Innovasys Pty Ltd.
Let's Get Started
Ready to learn more? For more information or to request a quote, call +1.949.859.8999 or complete the form above.
Get More Information
For more information or to request a quote, fill out the form below or contact sales.