Serving the Military with Trusted Test Equipment for Nearly 60 Years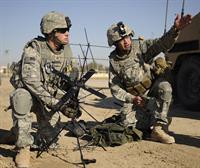 Improve uptime, reduce costs, streamline TPS development, and preserve vital legacy investments with test solutions from Astronics Test Systems.

For original equipment manufacturers and all branches of the military, we've verified military electronic systems with test instruments and test systems for nearly 60 years. You may be familiar with our heritage solutions provided under the previous company names of Racal Instruments and EADS North American Test Services.

From jet engine testing to cockpit trainer systems to field radio test systems, Astronics is the military industry's most proven and preferred test partner.
Test Solutions for When the Mission is Critical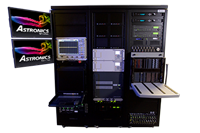 We excel at providing military test solutions for complex programs where reliable operation means saving lives, whether at the D-, I- or O-level. Test equipment solutions for your program include:
VXI, PXI, and other platform test instrumentation
Automated test equipment incorporating hardware design and software integration
Test program set (TPS) development and integration
Design verification and acceptance testing
On-site commissioning, including installation, calibration, and training
Configuration-controlled documentation including drawings, user manuals, spares lists
Logistics and ongoing support, including maintenance, repair, spares, training, and other services
Detailed obsolescence management
View Our Solutions
A Long Heritage of Success

Whatever your program, chances are we've provided test solutions for it or similar programs over the years. We offer experience in building test solutions for all military program types:
Military aircraft and avionics
Weapons systems
Radar systems
Communications test systems
Military vehicles
Jet, shaft, and turboprop engine systems
Military satellites
Shipboard systems
View the partial
list of programs supported
over the years.
Why Astronics?
We hope you'll work with us if you're seeking: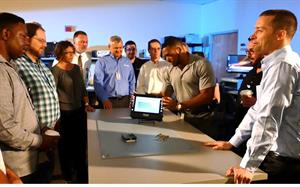 A proven mil-grade test partner. Over the years, we've helped customers test and document the world's most mission critical systems. We work closely with the US Department of Defense to drive open architecture systems based on industry standards and best commercial practices. Our products meet Commercial-of-the-Shelf (COTS) requirements while our organization also maintains the technical expertise to support legacy military requirements. When failure is not an option, count on us.

Obsolescence management. Over the last 60 years, we've honed the ability to offer "future proof" systems that can extend your legacy investments and leave room for future technology upgrades. Our documented obsolescence process ensures your program is never left in the dark.

A collaborative partner you can trust. Our vertically integrated engineering team – electrical, mechanical, software and test – works in close partnership with your team to ensure your test equipment requirements are exceeded, on time, every time.

Built locally, deployed globally. Solutions are designed and built in the USA and deployed to your facility anywhere in the world. The Astronics global project management team shepherds your project with sophisticated logistical precision all the way through.
Downloads
Program Experience
Get More Information
For more information or to request a quote, fill out the form below or contact sales.