TestEZ® Development Suite
Rapid Test Development
Count on the Test EZ® Development Suite for complete, efficient, cost-effective test development and execution for electronic test systems.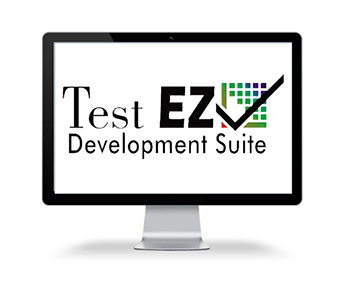 Product Information
This software toolkit features an easy to use operating system (Test Executive) and a software coding tool (Code Assist). Additional support tools are provided for picture probing (Probe Assist), archive management (Archive Manager) and test documentation (Doc Assist).
Quickly configure Test EZ® to any bus controlled rack & stack, windows-based, test station through an easy to use setup program. Extensive help is available with a touch of the F1 key.
Astronics can also provide you with a library of Test EZ® station asset drivers with short lead times for any additional driver development.
What's Inside?
In this complete environment, you receive:
Test Executive - Run Time System for PC controlled VXI, PXI, compact PCI or GPIB Instrumentation
Archive File Manager - Management of test results historical data
Code Assist - Streamlined test development tool used to create test sequences quickly and easily
Probe Assist - Utility that coordinates arrows, tags and messages within digital images of your UUT
The Test EZ® Development Suite delivers a proven track record with successful implementation on programs including the ARC-186, ARC-222, JSTARS and ATACTS test systems.
Contact & Support
Astronics Test Systems