SigBase
IEEE 1641 Test Executive
SigBase runtime software supports the simulation, automatic test resource allocation and execution of 1641 test strategies.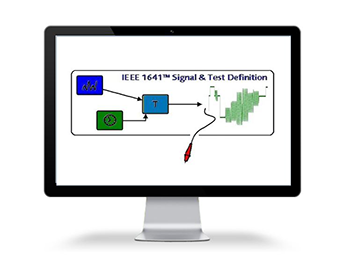 Product Information
SigBase is an IEEE 1641 compliant signal-based test environment supporting the visual organization and execution of 1641 strategies created from basic signal components (BSC) and test signal frameworks (TSF).

IEEE 1641 has replaced ATLAS as the test language of choice for test systems supplied to the military.
SigBase is an ITAR-controlled product.

Contact & Support
Astronics Test Systems