Cabin Wireless Access Points
Overview
The CabinACe-2™ Cabin Wireless Access Point (CWAP) by Astronics CSC is the first commercially available ARINC 628 compliant 802.11ac, Wave 2 product for commercial aircraft wireless environments. The CabinACe-2 CWAP enables the highest capacity performance and efficiency in high-density environments for an enhanced connectivity and passenger experience.



Datasheet
Product Information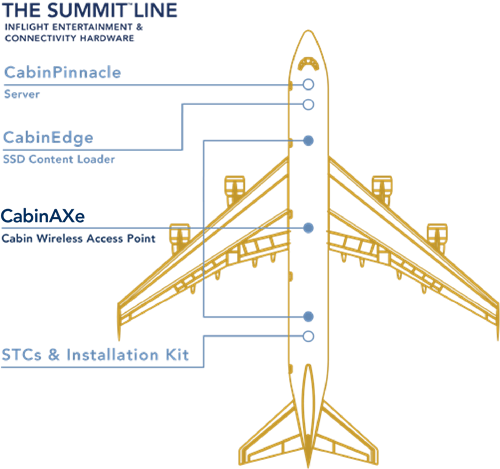 Product Information
Ultra-fast WiFi based on Wave 2 technology, providing next generation performance
Compliant to ARINC 628P1-7
Adaptive radio management (ARM) and active beam forming
Optimized communication to every passenger
Network prioritization maximizes video quality
Industry leading security features
Authentication and encryption
Intrusion and attack detection
Support for up to 255 associated client devices and 16 BSSID per radio
Includes WiFi airtime fairness
More Inflight Entertainment Hardware
For more information on this and other inflight connectivity products, contact us.
Contact & Support
Astronics CSC