Survival Kits
Overview
Survival Kits are designed to meet the survival needs of aircraft passengers and crew involved in an emergency landing.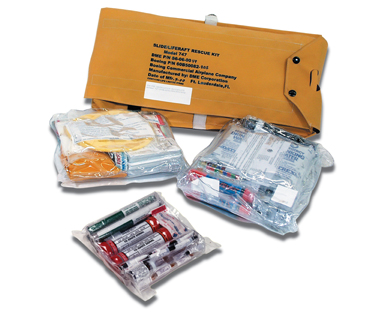 Product Information
Survival Kits are vacuum sealed and waterproof, and are available with standard design configurations or customized contents. Most Survival Kits are modular in form to allow life-limited items to be packaged separately from items that don't expire. This extends the useful life of the kit and simplifies maintenance.
Features
Vacuum sealed packaging to protect components from humidity and moisture
Waterproof packaging
Modular content packaging
Customizable contents
Includes placard on face of kit
Specifications
Weights and dimensions vary according to each specific kit.
Ordering Information
Please contact us for part numbers and ordering information.
Certification / Compliances
Contact & Support
Astronics LSI, Emergency Systems