VIP Cabin Management Systems
Overview
Where elegance meets powerful functions, add a new level of electronic sophistication to your cabin.
Give your passengers individual control over the IFEC/CMS system with your choice of devices. Let them control anything in the cabin: lighting, temperature, humidity, shades, satcom, seats, and beds.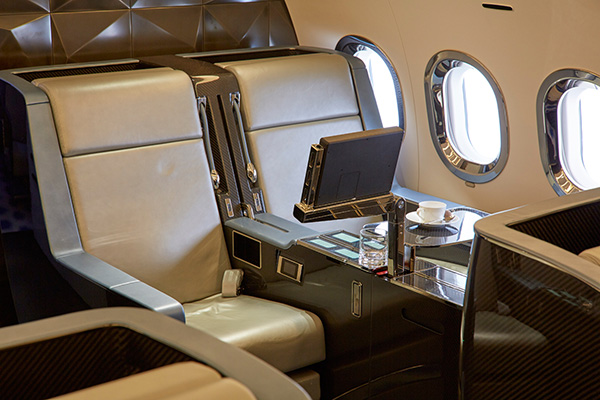 Product Information
Switch Panels and Touchscreens
The LCD Keyboard Touch Screen features a modern and compact design for in-seat installation.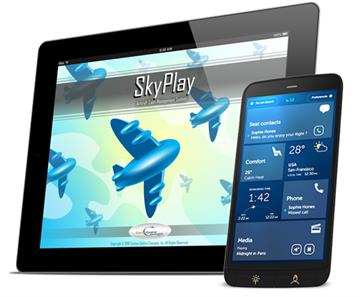 Switch Panels & Touchscreens
Astronics offers a complete line of switch panels, touchscreens, and passenger control units to give you absolute control of your inflight entertainment and cabin management systems (IFE/CMS). We specialize in integrating your complete aircraft with custom switch panels and user interfaces on touchscreens and iPad remotes. Integrate all aspects of your aircraft including existing and third party electronics such as satellite TV, external cameras, shades, and Airshow.
Complete Control of Your IFE/CMS
Switch Panels
Custom Switch Layout and Design
Our team creates each switch panel with your personal needs and unique aircraft layout in mind. Your input and vision guides the entire design process from start to finish. Choose bezel design and shape, as well as button layout and location. 3D software renders create and refine the design of every switch panel. Prior to fabrication, final design approval and aircraft fitment checks utilize physical mock ups.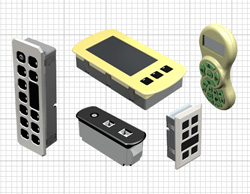 Custom Graphics
Fully customize each button with your choice of text, status, symbols, and overlay color. With various color options available for backlighting each button, choose and tweak buttons from our large library or create your own to give you full control of your IFE and CMS systems.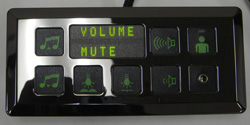 Machined and Solid Aluminum
Beginning with a solid block of aluminum, our in-house machine shop fabricates each switch panel with precision and care. This technique creates switch panels with high strength and low weight, while also allowing amazing design freedom.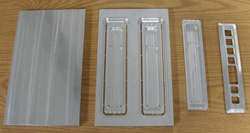 Custom Finishes
Each bezel receives a custom finish to match your cabin's interior. Our in-house powder coating facilities can create a wide range of finish textures and colors. We also offer custom plating in your choice of metals including gold and silver.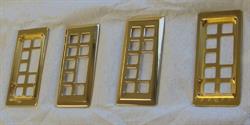 Offered by Astronics CCC. For more information, contact sales.
Touchscreens
Touchscreen Control Panels
Gain the ultimate in cabin control and flexibility with a touchscreen switch panel. Each touchscreen offers a custom graphical user interface and menus for your IFE and CMS. Enjoy all the benefits of a traditional switch panel with the convenience and power of modern technology.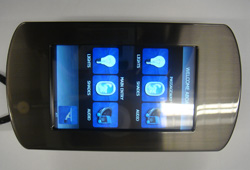 Offered by Astronics CCC. For more information, contact sales.
KTS-4 HD
The 4.3'' HD Keyboard Touchscreen (KTS) combines fashion and technology to create new dimensions for passenger comfort.
Through an easy-to-use and customized interface, the KTS-4 can manage all IFEC/CMS configurations such as media sources, seat position controls, lighting, call, temperature regulation, and many other parameters.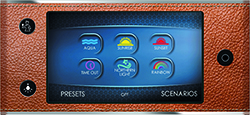 Key features:
15% slimmer than the previous version*
Portrait & landscape homogeneous viewing angle*
HD resolution
Optimized for IFEC/CMS system network
Flush and HD LCD screen
Highly customizable front panels (plating, leather, color...).
Many versions and customizations are available:
Push buttons for the individual reading light and attendant call
Single audio jack plug
Dual audio jack plug with embedded noice reduction feature.
The KTS-4 is designed for bulkhead and seat armrest integration.
*In comparison with the KTS-3.
DATA SHEET
KTS-4 Brochure
Offered by Astronics PGA. For more information, contact sales.
Passenger Control Units
Optimized for In-Seat Installation
Even if most of the passengers carry iPads® or other PEDs, passenger control units (PCU) are complementary and bring a safety function to your cabin.
Astronics offers a wide range of panels tailored to meet customer requirements. All PCU pictograms and bezels come customized and proposed with different sizes, shapes, and a finish to match your cabin design.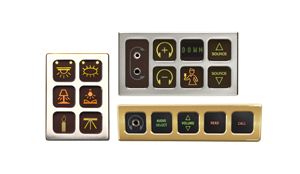 Designed to easily assemble (or remove, if necessary), the in-seat personal control units are available for seat integration and offer headphone jack options, LED displays, and push buttons for source selection, volume control, reading light, call, and any other options on request.
Offered by Astronics PGA. For more information, contact sales.
Cabin Control Systems
Select from multiple systems to control the cabin from the palm of your hand.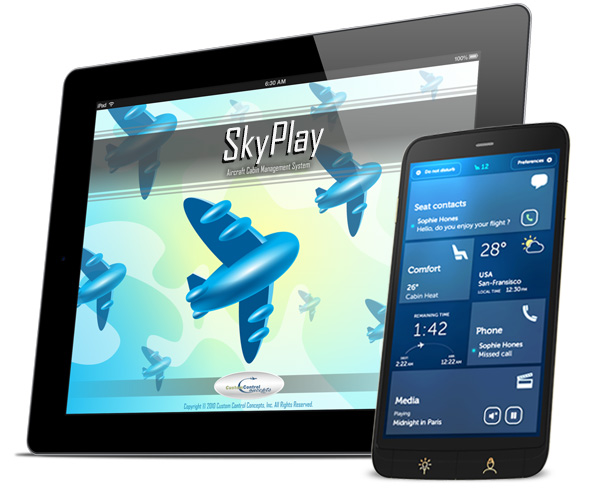 Product Information
Smart Touch Cabin App
With an easy-to-use and customized interface, the Smart Touch app controls all of the resources of your aircraft cabin through a wireless network from any touchscreen or PED.
Manage everything to enjoy all of your cabin's capabilities.
It enables the user to:
Change the audio/video channels
Control the volume and the home theater modes
Call an attendant
Adjust lights and control mood lighting scenarios
Manage the cabin environment (temperature, window shades up/down, humidity level, and more)
Monitor status (water level, door closure, satcom connectivity, and more).
Astronics can create customized features on demand (e.g. crew and passenger special options).
DATA SHEET
Smart Apps
Offered by Astronics PGA. For more information, contact sales.
SkyPlay IFE and CMS Control
Every Aircraft Deserves a Remote This Advanced
SkyPlay gives you custom inflight entertainment and cabin management on your favorite Apple and Android devices.
Wirelessly control your cabin management and inflight entertainment systems (IFE/CMS) using the latest Apple and Android tablets and phones. SkyPlay combines the power and convenience of a dedicated cabin remote with today's most popular touch devices.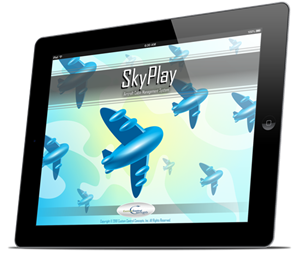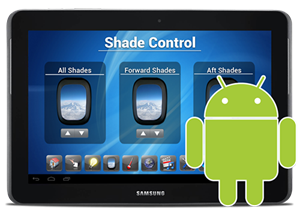 SkyPlay Does Everything and More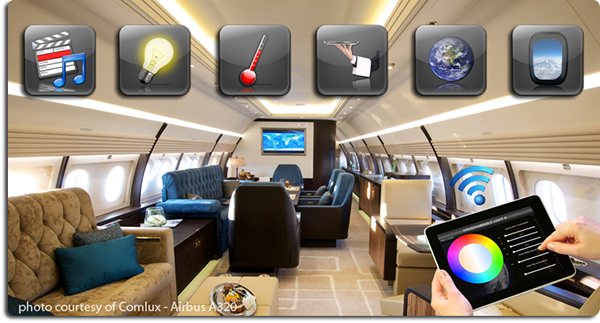 Cabin Management at Your Fingertips
Our cabin management systems already stand out as the industry's only fully integrated solution for absolute control of your inflight experience. We raised the bar again by integrating all cabin management functions with your favorite Apple devices.
Integrated with everything
IFE
AVOD
Lighting
Shades
Cameras
Satellite TV
SkyShow
Climate Control
Water Management
Power Management
Custom Control for any requirement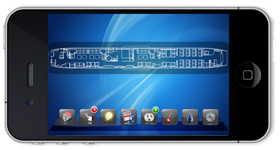 Inflight Entertainment Reimagined
With SkyPlay you can enjoy the latest inflight entertainment along with your favorite digital content. SkyPlay gives you the freedom to stream content directly to your device or view it on an HD cabin monitor.
Stream everything, including:
AVOD
Music
Books
Magazines
SkyShow Maps
Satellite TV
Email
Games
Web Surfing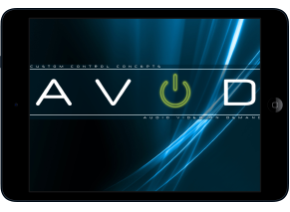 Offered by Astronics CCC. For more information, contact sales.