Cabin Lighting
Aircraft Cabin Lighting Solutions
Ambient, Seat, & Stowage Lighting
Use our seat and stowage lighting solutions to enhance furniture inside any aircraft interior.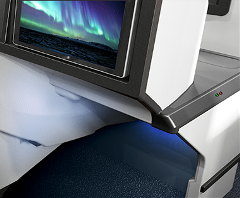 Learn more about our Ambient, Seat, & Stowage Lighting
Emergency Lighting
From independent escape slide lighting systems to exit indicators and Helicopter Emergency Egress Lighting (HEEL), Astronics offers a wide range of emergency lighting options for a variety of aircraft.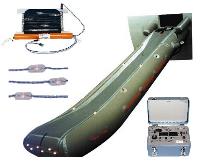 Learn more about our Emergency Lighting
Escape Path Marking
The EPM system provides floor lighting and exit door identification to passengers and crew evacuating an aircraft in limited visibility.
Learn more about our Escape Path Marking
Flashlights
Lightweight, LED rechargeable flashlights intended for use when a portable emergency light source is needed.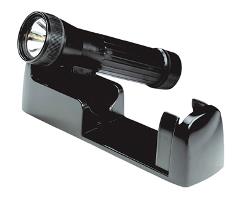 Learn more about our Flashlights
Passenger Information Signs
Astronics is a leading supplier of emergency egress lighting systems. These systems are designed to help airline passengers identify aircraft exits in the case of emergency.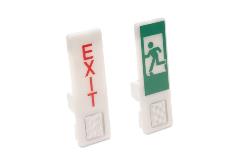 Learn more about our Passenger Information Signs
Reading Lights
Our Carat® lights offer a wide range of fully customized reading light solutions crafted for your unique needs.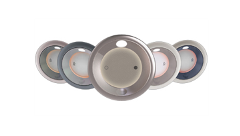 Learn more about our Reading Lights