Environmental Control Systems
DFM Expertise in Molding
Environmental Control Solutions
By partnering with customers in design, Astronics' provides design for manufacturability (DFM) and design for moldability. The results are reduced production schedules, lead-times, and part costs.
Our capabilities include:
Design, development, and qualification
Design for Manufacturability/ Moldability (DFM)
Manufacturing process improvements
Advanced material selection
Tooling expertise
40+ years developing advanced air flow systems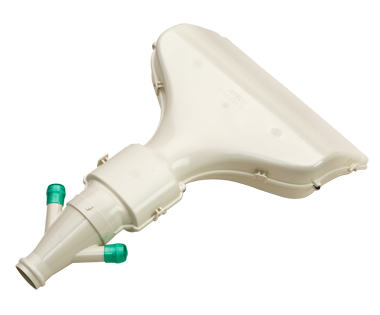 Product Information
Cabin Interior Airflow: Diffuser Re-Design
As part of the environmental control system of an airplane, the diffuser is the interface between the HVAC system and the passenger environment. Harnessing air from the central air supply, the environmental control system produces laminar airflow and uniformly distributes air throughout the cabin.
A global aircraft manufacturer came to Astronics, requesting a redesign of the diffuser for the next generation aircraft that would reduce costs and increase passenger comfort. The customer also wanted to reduce the HVAC system from three branches to two branches —but also reduce noise levels. This challenge was unique: More air had to be moved through less space while decreasing noise levels in the cabin.
Astronics combined multiple parts into a single part so that the previous five-piece bonded-line construction was replaced with a three-piece "snap-fit" design. Astronics procured a lower-cost resin and found a way to decrease weight by reducing wall thickness.
Working collaboratively with the customer, Astronics' engineers reduced costs from preceding designs.