Heading to the DoD Symposium and Defense Maintenance and Logistics Exhibition in Spokane, WA December 9-12, 2019? Join us in booth 909 to see our latest solutions for end-to-end maintenance.
Providing maintenance support at any level, from factory to field to depot, our solutions elevate the performance of your critical electronics, ensuring mission readiness and rapid repair.
At a glance, here's what will be on display at the show:
Operational Level—For field maintenance, check out our CTS-6010 for tactical radios, the Freedom R8100 for land mobile radios (pictured below), and the ATS-6100 WFT (Wire Fault Tester) for precise fault detection of wiring in high reliability environments.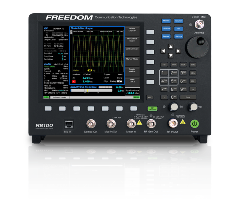 Intermediate/Depot Level
—For comprehensive radio test, we'll be showing the ATS-3100 VRS (Vector Signal Transceiver-based Radio Solution), our newest member of the radio test family. It boasts up to 1GHz of instantaneous bandwidth and features the latest
PXI VST technology from National Instruments
. You'll also see our
Diagnosys Pinpoint - PXI Test System
(pictured below), an industry-leading PCB test solution.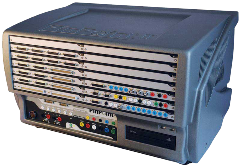 Don't Miss our Tech Talks!
Each day of the expo, we'll give 5-minute talks on various maintenance topics in the booth. Here's what we'll be discussing:
Monday, 2:45pm: Maintaining the Legacy & Supporting the Future with a Universal Radio Test Solution—How the new ATS-3100 VRS supports SINCGARS while having the capability to test new and emerging radios and waveforms
Tuesday, 10:15am: Battling Electronics Obsolescence through Reverse Engineering and Maintaining Legacy Equipment—How various aspects of the Diagnosys PinPoint Test System come together to generate technical data and test programs to support legacy and undocumented equipment
Tuesday, 4:15pm: Radio Test Solutions: Beyond the Combination of Hardware, Software, and Measurement Expertise—Why automation, form factor, and an extensive TPS library are important and how it helps you get the job done
Wednesday, 9:15am: Augmenting Automatic Test Systems
—Identifying the gap between Automatic Test Systems and circuit card diagnostics and how PinPoint offers a cost effective approach to return assets to service faster
Contact us
to schedule an appointment at the show!