Astronics, the industry's partner for power, lighting, and safety equipment for rotorcraft, plans to showcase several technologies at this year's Heli-Expo in Booth #1820. These technologies feature a set of solutions that help rotorcraft and eVTOL manufacturers improve the pilot and passenger experience while providing cost and operational efficiencies.
---
Smart Airframe Power Can Offer Vehicle Health Monitoring Capabilities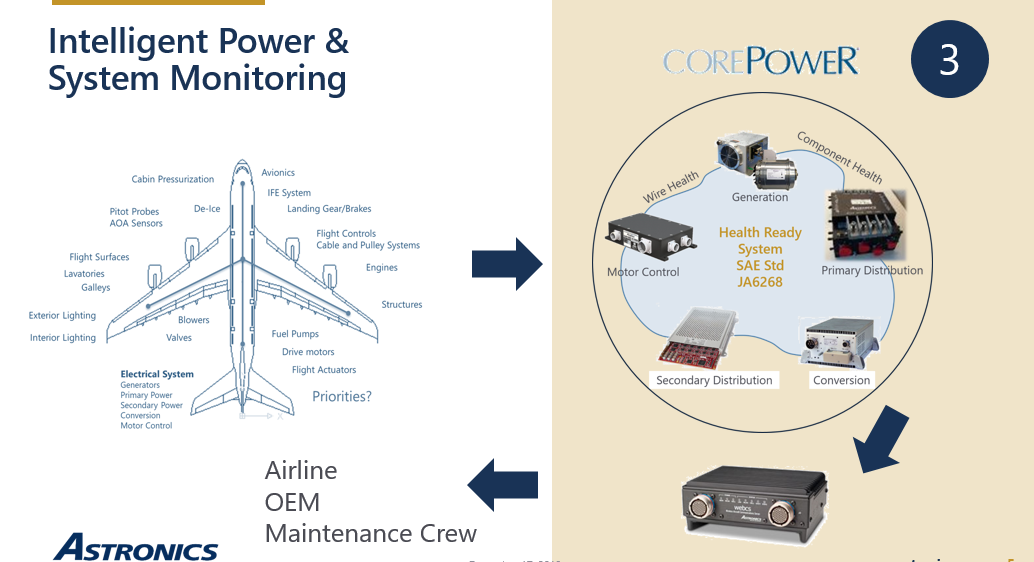 At Heli-Expo, Astronics will be talking about the emerging need of vehicle health management to provide increased diagnostic and predictive capabilities, and how smart airframe power systems can serve as the information conduit for multiple electronically-controlled systems.
Today's smarter power systems can monitor the function of the more electric aircraft systems, such as pumps, or the landing gear, and detect any performance changes. These changes can be submitted to the onboard smart AID/server/router, such as an Astronics webCS, for data analysis on and off the aircraft.
In the booth, Astronics will showcase the ability of its airframe power distribution system to broadcast fault data via wi-fi, from the aircraft to an outside point, for any powered equipment on board.
The company's electronic circuit breaker unit will demonstrate its capability to serve as a high fidelity sensor network, whereby a wire fault (i.e arc fault) can be distinguished from an electrical load fault (i.e. motor). This can prevent no-fault-found situations, saving the industry a lot of money and downtime.
Learn more about Astronics airframe power system solutions.
Make your Heli-Expo sales appointment or press appointment
Back to top
---
Lighting for Exterior, Cockpit, and Emergency Egress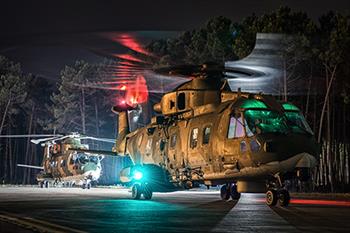 Rotorcraft are required to work in some of the most challenging environments, and a simple light failure can cause increased workload on a pilot and even halt a mission due to regulatory requirements.
At Heli-Expo, Astronics will be talking about how innovations in LED and NVIS lighting technologies address both the lighting reliability and NVIS compatibility requirements of advanced rotorcraft. In the booth, attendees can expect to see a collection of off-the-shelf and custom designed lighting systems are available for the cockpit, cabin, exterior, and emergency lighting needs for military and commercial helicopter operations.
Make your Heli-Expo sales appointment or press appointment
Back to top
---
Enhanced Vision Systems - A Must for Critical Missions Aboard Rotorcraft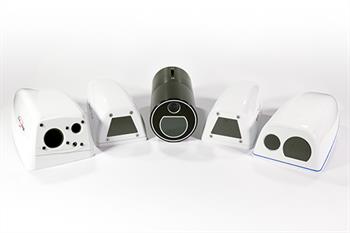 We hear time and again how enhanced vision systems are appreciated by rotorcraft pilots. In fact, the FAA is using Astronics' equipment in a research project to study operational concepts for the use of enhanced flight vision systems (EFVS) in helicopters.
At Heli-Expo, we'll be showing our latest technology in the new Max-Viz 2400 EVS, where night can turn into day, and pilots can see through smoke, fog, and other challenging conditions.


The ability to see, even in darkness, will allow our emergency helicopter flight operation to enhance airborne safety for our patients, pilots and public even further. The EVS was the clear and only choice for our operation.
—Steve Straughen, Director EMS Operations, Bell 412
Make your Heli-Expo sales appointment or press appointment
Back to top
---
Safety Equipment - Safety for When It Counts the Most!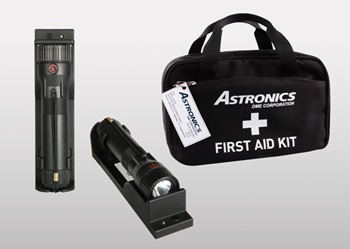 From emergency egress products to first aid kits, Astronics safety solutions are certified and flight-proven, ready to aid in on-board emergencies, aircraft evacuation, and search and rescue operations.
Rely on the world's most widely deployed flashlights for aviation emergency and utility use. Whether you are looking to linefit or retrofit, our flashlights deliver long-life performance, using advanced technology, for your lowest cost of ownership. Astronics' first aid kits are globally certified as standard equipment by all major airframe OEMs.
Make your Heli-Expo sales appointment or press appointment
Back to top
---
Check Out Our Whitepaper: How Power, Lighting, and EVS Improve Rotorcraft Safety and Performance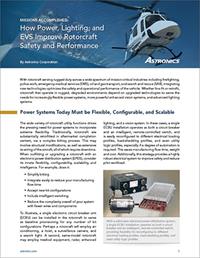 This whitepaper details the technology trends that are driving innovation in creating increasingly flexible power systems, more powerful enhanced vision systems, and advanced lighting systems. Read it now.
Make your Heli-Expo sales appointment or press appointment
Back to top
---
See More Rotorcraft Solutions. Click Here.
---
Performance Up There Starts with a Conversation Down Here
Where some companies start with a contract, we prefer to start with eye contact.
By working side-by-side with customers, Astronics creates innovative technologies deployed on mission critical aerospace and defense systems. These new technologies plus our existing proven, certified systems enable Astronics to supply airframe manufacturers, airlines, militaries, and other industry participants with a myriad of solutions from a single vendor partner.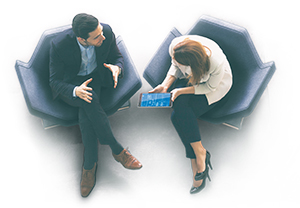 Interested to meet with us at the show? Make your appointment by emailing events@astronics.com.
Note to editors: Astronics will be conducting media briefings in the booth on these new technologies plus other news items. Please schedule your appointment by emailing press@astronics.com.