More than ever, consumer technologies are fueling innovation demands in business aviation and VIP aircraft cabins. Executive passengers expect to conduct meetings, charge phones, watch TV, control the lighting, and generally bring the conveniences of home and office to the private flight experience.
Inflight entertainment represents the next great challenge for incorporating the conveniences of a home- or office-like environment. As a provider of customized VIP inflight entertainment (IFE) systems, Astronics details several trends that are driving the next wave of innovation.
Ultra High Def Screens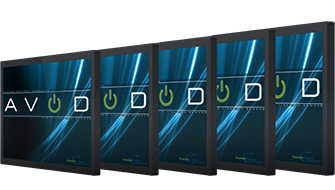 VIP customers today view 4K screens as a basic expectation throughout the cabin, and not only in the larger screen size. More and more, designers are specifying 4K OLED and HDR screens even down to a mere 19." As the first to certify a 4K OLED screen for use on a 787 VIP platform, Astronics is busy serving up this technology for VIP clientele. Jay McGrath, Vice President of Business Development for Astronics Custom Control Concepts (CCC), summarizes the next screen technology trends: "Up next are the 8K screens, which Astronics is already investigating for customers. We are excited to explore the newer technologies like 8K and short throw projectors, which will require a deep look into lightening the components and controlling for the aircraft vibration factor." Interestingly, he added, "What Astronics is not seeing, however, is an adoption of curved screens. While designers like curved screens, the lack of installation practicality and an FAA certification plan have made it a challenging reality."
Astronics expects 8K screen quality in a flat panel package to become the next standard in business and VIP aviation IFE.


System Performance Improvements
The ultra-large 4K and 8K file sizes are putting a squeeze on IFE system bandwidth, and companies that can deliver performance with a minimum latency on monitors and wireless PEDs will win the day, according to McGrath. "We are building our systems to satisfy a minimum of 300 GB per second specification, which is over four times what is available today. This will allow a truly sizable margin for future streaming content demands." This higher bandwidth pipe is essential to future proof VIP aircraft for the next wave of consumer IFE technologies.
McGrath said he expects the invention of new compression techniques to reduce latency performance issues. "By addressing latency, we enable our system to support the latest and next generation entertainment like IPTV, gaming and VR while, combined with true high-broadband connectivity to the aircraft, we can keep principals and passengers seamlessly connected and productive via video conferencing with no interruptions."
Avoiding the Hidden Cost of Wiring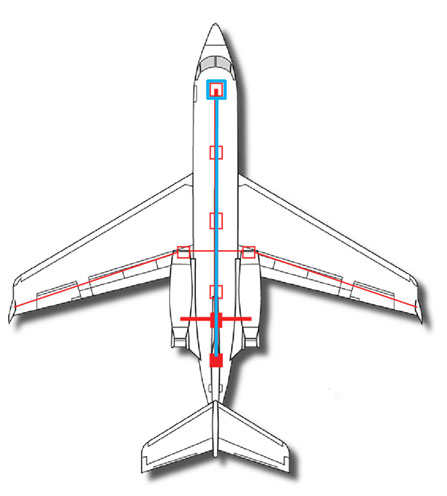 Ever the aircraft issue, wiring can weigh down performance and increase complexity. "Today's newer systems are using creative wiring techniques that reduce the number of wires needed plus incorporate fewer terminations to reduce both weight and complexity of IFE systems," McGrath explained. Less complex wiring schemes can save labor cost, operational cost, and installation time for business and VIP jet operators.
Personalizing the Human Interfaces
While owners and operators of business and VIP jets are truly interested in outfitting their aircraft with the latest technologies offering smart cost-saving strategies, it turns out that the software to run these systems is equally important. Today's evolving strategies involve bespoke design of the cabin management application, where users control the various systems. "Customizable GUI designs are an absolute must for the narrow body and widebody VIP aircraft community, as well as an up and coming desire for the other bizjet segments," McGrath said. "Applications can be completely customized to complement the aircraft interior, with simplicity at the top of the desired feature list. Increasingly, a common GUI look and feel throughout the aircraft is desired, whether the screen is an armrest controller, a galley touchscreen, or a free floating tablet."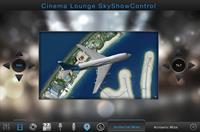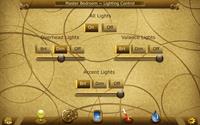 Putting it All Together
Astronics now offers complete, customized VIP IFE systems that incorporate these emerging trends and deliver streaming-quality performance. Stop by booth C11617 at NBAA to talk with the Astronics team about your next VIP IFE system, or visit Astronics.com.