PXI Integration Platform
PXI Integration Made Easy
Speed up your system development with the new ATS-3100 PXI Integration Platform from Astronics Test Systems.

The new ATS-3100 provides a foundation, or a "system-in-a-box," for engineers to rapidly create and configure new test, measurement, or other systems based on PXI, a versatile PC-based platform for measurement and automation systems.

Save time, eliminate significant hassle, and reduce your NRE costs with this
configurable integration solution for PXI-based test, measurement, or other system development.

View solution sheet.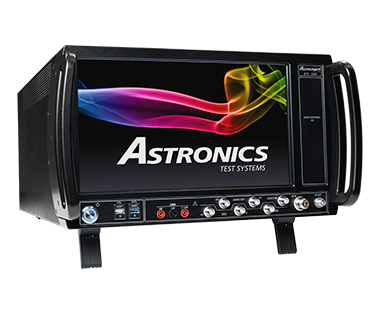 Product Information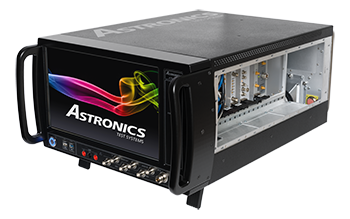 Start with this integrated platform and quickly build any desktop or rack-mounted PXI or PXIe system. Everything you need is included and pre-wired to get your project off the ground in record time.
The new ATS-3100 enables you to rise above the module level and shift your focus to the sophisticated test solution you're actually building. Simply add your instruments, software, and customization to create a complete solution. Or, if you're short on time or resources, ask Astronics Test Systems to do the finishing work for you.

There are several benefits to investing in this foundation for your PXI-based system:
Save time and cost - complete solution reduces development time and hassle
Streamline your development - deliver a polished solution quickly and easily
Simplify your program - all the basics to make your system development easier
Support future systems - add and change instruments as needed to update/expand functionality later
What's Included?

The ATS-3100 comes pre-loaded with everything you need for a fast start to your test system development. Features include:
The latest NI backplane technology
18-slot hybrid PXI/PXIe chassis
Reconfigurable front and rear panels for customer defined I/O for a variety of applications
Internal cable and connection management
Large touchscreen display
Controller
Mechanical packaging
Compatibility with NI's TestStand or LabVIEW software
Available rack mount and expansion options
Routing for user power integration
Optional Instrument Add-ons

The platform is completely instrument and software agnostic. Add your own instruments and software, or, for convenience, specify some from Astronics. Our plug-in PXIe instruments make for a convenient one-vendor solution.
Services and Support
The ATS-3100 is available off-the-shelf or Astronics Test Systems can create your solution for you, to your exact specifications. From simple instrument integration to turnkey application solutions, you can expect:
Engineer-to-engineer collaboration and customization
Program management
Installation and ongoing support
Contact Us
Ready to get started? Contact us today.
Contact & Support
Astronics Test Systems