IFE Servers
Overview
The Astronics CSC CabinPinnacle™ airborne server is a complete, highly integrated, application-ready platform for Ethernet-based cabin network installations.

Datasheet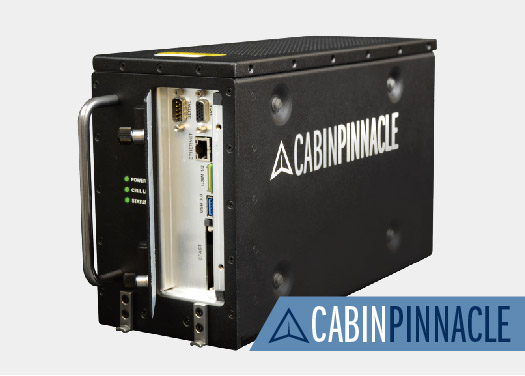 Product Information
Product Details
Acting as the cornerstone of your inflight entertainment and connectivity (IFEC) solution, our cutting-edge server design includes 4.8TB of storage and the processing power you need. Astronics helps you solve how to implement or evolve streaming multimedia applications and wireless internet services for passengers' personal electronic devices.
Designed specifically for aircraft environments, the CabinPinnacle server supports:
The connectivity and bandwidth demands of passengers
Both Linux and Windows operating systems
Integrated software APIs for maximum flexibility
The Astronics CabinPinnacle server platform offers the flexibility and advanced technology to function as the backbone for your system. Qualified to DO-160G and optimized for a full range of flight information systems, the CabinPinnacle server is an ideal platform to build applications that include:
Crew and passenger web services
Flight maintenance or manifest applications
Connectivity
Inflight entertainment (IFE) media services.
Product Information
4.8TB of storage
5th generation Intel® Core i7 processor
11 GbE ports available on ARINC 600 connector
10 discrete input and output ports with ESD/opto-isolation
Internal 4G/LTE/HSPA + modem with front accessible dual USIM
TPM 1.2 security specifications
Front panel status LEDs to indicate power on, system operation, and terrestrial modem link status
Power supply meets Boeing and Airbus specifications for hold-up and harmonic distortion
4MCU per ARINC form factor
More Inflight Entertainment Hardware
For additional information on this and other inflight connectivity products, please contact us.
Contact & Support
Astronics CSC