Cord Reels
Overview
Astronics CSC's history is rooted in its brushless cord reel technology. With more than 20 million IFEC cradle and cord reel assemblies delivered, our team has the knowledge and expertise to build a solution that is right for you and your application.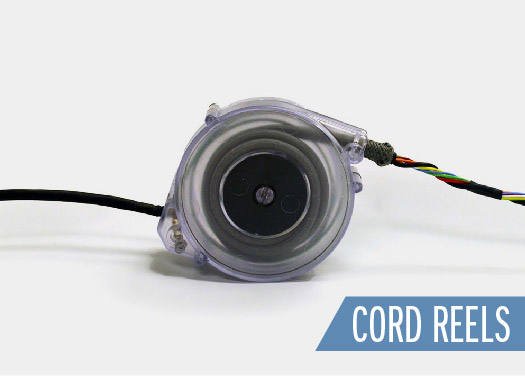 Cord Reel Experts
Early low voltage power and data cord reels utilized the same wiping contact design that is prevalent in high-voltage applications. This design is problematic in environments that do not generate heat, as dirt will build up on the contacts or brushes and prevent retraction.
Our brushless cord reel design is the result of years of design, experimentation, and testing. Since then we have developed patented retraction systems, strain relief design, and proprietary assembly practices that allow for reliability in almost any application.
Low voltage power and data aerospace applications around the world leverage cord reel platforms of varying sizes (1", 2.5", 3.5", and 5" platforms to name a few).
Contact & Support
Astronics CSC