Flightline Test
Overview
Astronics Flightline Testers enable Windows computers to display ARINC 717/573 data from a Digital Flight Data Recorder (DFDR) or Digital Flight Data Acquisition Unit (DFDAU).
Applications.
ARINC 717 analysis, test, and simulation
Flightline and AOG support
Data recording
Avionics validation/testing
Product Information
Click on a product below for more information, or contact Astronics to discuss your specific avionics interfacing needs:
webFLT Wireless Flightline Tester
The webFLT is a functional tester for aircraft systems using the Digital Flight Data Recorder ARINC 717 bus. It connects directly to the aircraft system test plug and transfers data to the test computer via an 802.11 b/g wireless link, eliminating cabling in the crowded cockpit that can be tripped over or damaged.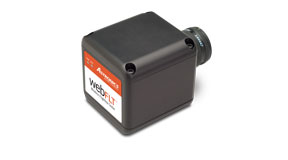 ARINC 717 Portable Test Set
The TS 717 Test Set for ARINC 717 is a convenient, easy-to-use tool for test and maintenance of aircraft systems that are tied to the Digital Flight Data Recorder (DFDR). The compact interface/cable hardware is conveniently stored in a rugged carrying case for easy transport and quick deployment.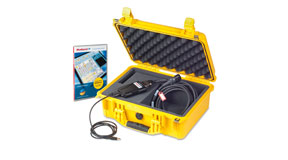 More Avionics Interface Information
Software
Find out more about Software »
Cables & Accessories
Find out more about Cables & Accessories »
Avionics Databus Protocol Tutorials
Find out more about Avionics Databus Protocols »
Legacy, Obsolete & End-of-Life Products
Find out more about Legacy, Obsolete & End-of-Life Products »
Contact & Support
Astronics Ballard Technology