Avionics I/O Computers
Overview
A computer and so much more...
With so many built-in capabilities, these highly-flexible avionics I/O computers are the ideal fit for a wide range of applications.
These rugged, conduction-cooled, COTS devices combine a powerful computer processor, multi-protocol databus interfaces, Ethernet, USB, and other I/O in a small, lightweight package.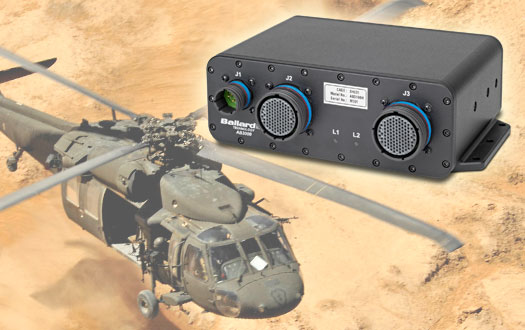 Product Information
Astronics avionics I/O computers deliver outstanding performance on the ground and in the air. They are routinely deployed on helicopter, fixed wing, and ground mobile platforms. They include standard databus protocol interfaces including MIL-STD-1553, ARINC 429, ARINC 717, ARINC 708, Serial, discrete I/O, Ethernet, and USB.
Common Applications Include:
Data and protocol converting
Network serving
Health monitoring
Local/distributed control
Electronic Flight Bag (EFB) integration
Maintenance gateway
Data recording
Click on a product below for more information, or contact Astronics to discuss your specific avionics interfacing needs:
More Avionics Interface Information
Software
Find out more about Software »
Cables & Accessories
Find out more about Cables & Accessories »
Avionics Databus Protocol Tutorials
Find out more about Avionics Databus Protocols »
Legacy, Obsolete & End-of-Life Products
Find out more about Legacy, Obsolete & End-of-Life Products »
Contact & Support
Astronics Ballard Technology