Aircraft Interface Devices (AID)
Overview
Astronics' versatile Aircraft Interface Devices (AIDs) solve avionics system integration and compatibility problems and play a key role in today's modern connected aircraft .
Astronics is recognized by the airline industry as an expert in the design and manufacture of reliable, cost-effective Aircraft Interface Devices.
Product Information
Rugged Aircraft Interface Devices from Astronics are an essential part of many avionics upgrades, such as electronic flight bag (EFB) and in-flight entertainment & connectivity (IFEC) systems. AIDs serve avionics data while protecting aircraft control domains from interference and corruption.
Key Features
Comprehensive AID solutions

Broad array of avionics I/O

High-level functionality to meet the changing needs of the modern airline industry
Common Aid Functions
The illustrations below show the most common uses for Aircraft Interface Devices.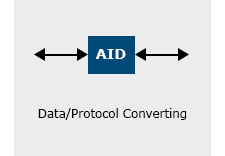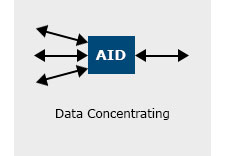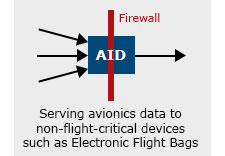 Smart Aircraft Interface Devices/Servers
Click on a product below for more information, or contact Astronics to discuss your specific avionics interfacing needs:
Standard Aircraft Interface Devices
Click on a product below for more information, or contact Astronics to discuss your specific avionics interfacing needs:
More Avionics Interface Information
Software
Find out more about Software »
Cables & Accessories
Find out more about Cables & Accessories »
Avionics Databus Protocol Tutorials
Find out more about Avionics Databus Protocols »
Legacy, Obsolete & End-of-Life Products
Find out more about Legacy, Obsolete & End-of-Life Products »
Contact & Support
Astronics Ballard Technology