Innovative Test Solutions that Exceed Expectations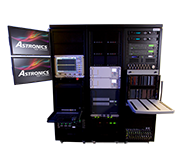 Astronics Test Systems ensures optimal performance of mission critical systems through innovative test solutions.
With more than 55 years of experience, we offer test expertise to electronics manufacturers in the aerospace, military, semiconductor, medical and other high reliability industries.
We exceed your expectations with tailored solutions created from advanced technologies and with a collaborative spirit to achieve your vital time, cost, and performance goals. Our wide range of products and capabilities include integrated test systems, test instruments, training and simulation equipment, and custom engineering services.
Today the world's leading manufacturers trust our solutions to test billions of devices, ensuring the reliable performance of everything from advanced military missions to commercial air travel to the smart phone in your pocket.
Astronics Test Systems Overview
Certifications
About Astronics Test Systems
Industries
Astronics Test Systems provides test solutions for mission critical industries where failure of electronic systems is not an option.
Military electronics
Commercial aerospace
Semiconductor
Mass transportation
Medical electronics
Space electronics
And many others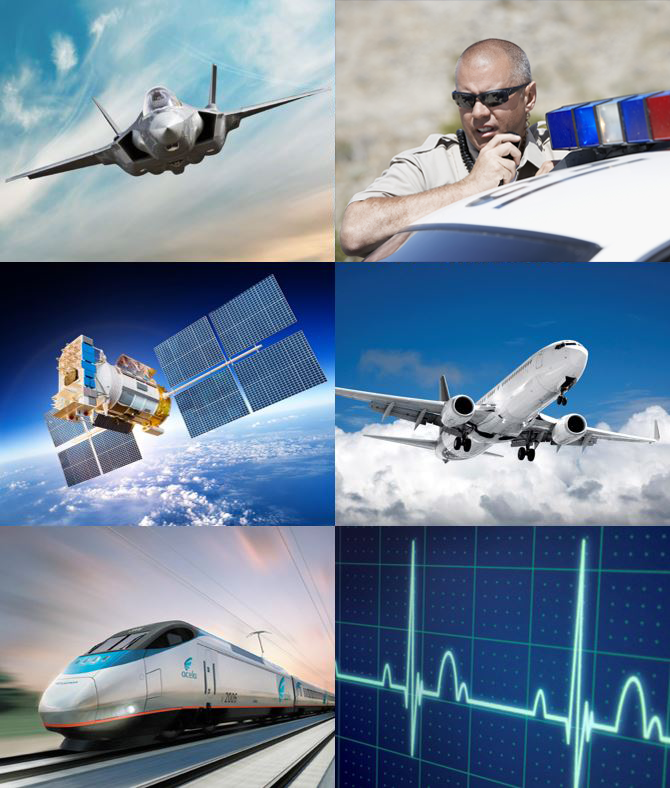 Leadership
Our seasoned leadership team delivers an effective blend of industry experience and technical passion that continuously delights customers and drives organizational success.
Jim Mulato, President
Jon Sinskie, Executive Vice President, Irvine Facility
Brian Price, Executive Vice President and General Manager, Orlando Facility
Bob Bettwy, Director of Finance
Karen Evensen, Vice President of Products
Matthew Hunter, Vice President of Product Development and Technology
John Armstrong, Vice President, IT, Admin, Facilities, Human Resources
Melody Massey, Director of Contracts
Ted Baker, Vice President of Operations
Ralph Blanchard, Director of Quality
Gary Tilley, Director of Aerospace Sales and Business Development
Davette Berry, Senior Sales Manager, Semiconductors and Commercial Markets

Awards
Astronics Test Systems would like to thank those who've recognized our journey. Here are a few recent awards and achievements.


2014 & 2015 – Top Work Place Award, Orange County Register
2014 – Patent, Overvoltage protection
2015 – Finalist, Product of the Year, Semiconductors, OC Tech Alliance, ActivATE™ Software
2013 – Winner, CEO of the Year, OC Tech Alliance, Astronics Test Systems President, Jim Mulato
2007 – Outstanding Woman in Technology, American Electronics Association
Karen Evensen, Vice President of Engineering
Intel - Supplier Continuous Quality Improvement Award
Boeing - Gold Supplier
Raytheon - Exceptional Supplier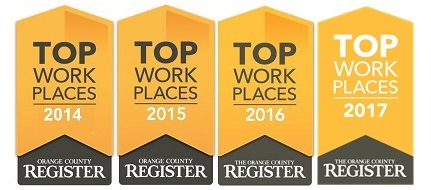 Milestones
Astronics Test Systems enjoys a 55+ year heritage of serving aerospace, military, semiconductor and medical device manufacturers with test solutions. Here is a snapshot of the main events in our journey.
2014 Astronics Corporation acquires EADS North America Test and Services, and combines it with the Astronics DME Orlando office to form Astronics Test Systems
2010 EADS North America acquires Trig-Tek, Inc.
2009 TYX, an EADS North America company, is folded into EADS North America Test and Services
2008 DME Corporation acquired by Astronics Corporation
2005 EADS North America acquires Talon Instruments
2004 EADS North America acquires Racal Instruments, Inc. and combines it with the former Access Research Corp (ARC) to form EADS North America Defense Test and Services, Inc.
2001 Racal Instruments, Inc. becomes an independent company after a leveraged buyout from Thales
2000 Thomson-CSF changes its name to Thales
2000 Thomson-CSF acquires the entire Racal Electronics Group of companies, including Racal Instruments, Inc.
1992 DME Corporation opens office in Orlando, FL
1990 Racal-Dana, Inc changes its name to Racal Instruments, Inc
1977 Racal Electronics Group PLC buys Dana Labs and forms Racal-Dana, Inc
1974 DME Corporation founded in Ft. Lauderdale, FL
1961 Dana Labs founded in California
1959 Racal Instruments founded as part of Racal Electronics Group PLC
1950 Racal Ltd. founded in UK (later Racal Electronics Group PLC)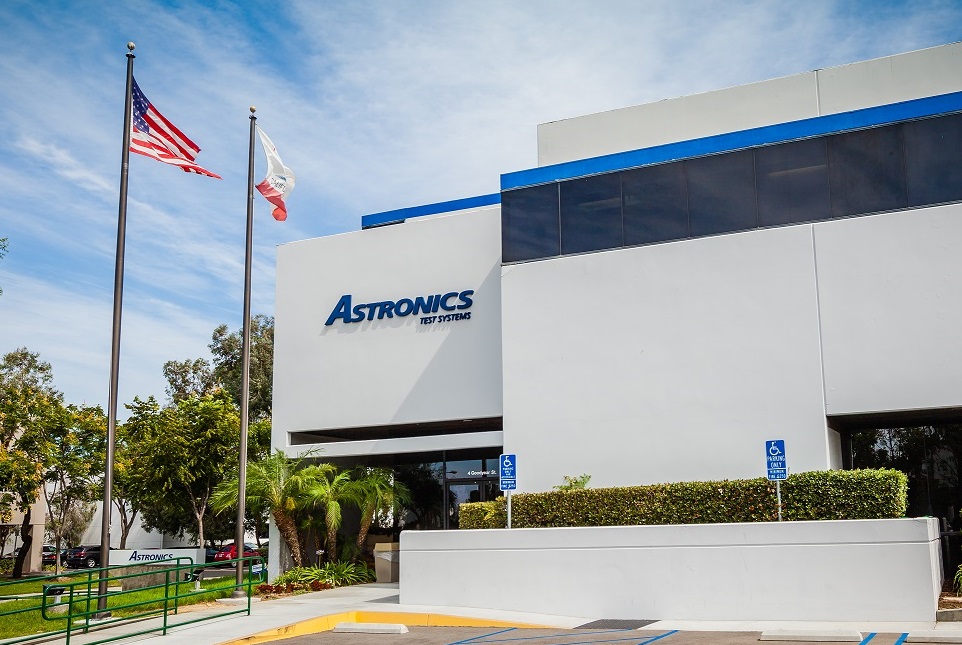 Quality
Astronics Test Systems adopts a life-cycle approach in our quality policies and procedures. From engineering through design, from installation through maintenance service, our quality team works to ensure your electronics realize the longest utilization for maximum overall value. Our quality mission is simply "Provide our customers with products and services that meet their requirements, are reliable, and are delivered on time."
Astronics Corporation maintains an effective quality assurance system under the guidelines of ANSI/ASQC Standard Q9000-2000 (ISO 9001), as well as applicable customer QA specifications and Astronics Policies. Astronics' Quality System includes provisions for defining and verifying material quality throughout all operations, including procurement, fabrication, in-process manufacturing, final assembly and delivery. Our quality system encompasses those actions necessary by all departments and individual employees to ensure delivered products, whether hardware, software, or services, conform to an established ISO 9001/2008 and AS9100 Rev. C-compliant quality system for development, production and sustainment.
Our Corporation is dedicated to a systemic improvement approach that enlists various methods to ensure continuous quality in our customer's product. These improvements are achieved through disciplined use of documented variability techniques, such as Statistical Process Control, Design of Experiments, and Process Certification during the production build. Our procedures and work instructions are written to address each organization's requirements and needs. When necessary and appropriate, cross-references are provided within the documentation to define the interrelationships of achieving a given process.
The Government is welcome at any time to perform inspections, verifications, and evaluations to authenticate conformance to program requirements.
Facilities
• 150,000 sq. feet of manufacturing space in Irvine, CA and Orlando, FL
Quality Certifications
• AS9100 ANAB, # UQA 0108574
• ISO 9001 <link>
• CMMI Dev – Maturity Level 3 <link>
• Department of Defense Alternative Release Procedures (ARP)
Quality Recognition Awards
• Intel Supplier Continuous Quality Improvement Award
• Boeing Gold Supplier – Quality, Delivery, Performance
• Raytheon Exceptional Supplier – Quality, Delivery
• Lockheed Martin Supplier, high category - Quality
Quality and Standards Organization Memberships
• IPC - Association for Connecting Electronics Industries
• GIDEP - Government-Industry Data Exchange Program
• VXI Consortium
• LXI Consortium
• PXI Systems Alliance
• IVI Foundation
Quality Assurance Staff Certifications
• American Society for Quality
• J-STD-001
• IPC-A-610
• IPC-WHMA-A-620
Partners
Partners
Astronics is proud to partner with industry leading test technology providers for integrated test solutions that incorporate the newest technologies. Interested to become an official partner? Contact us.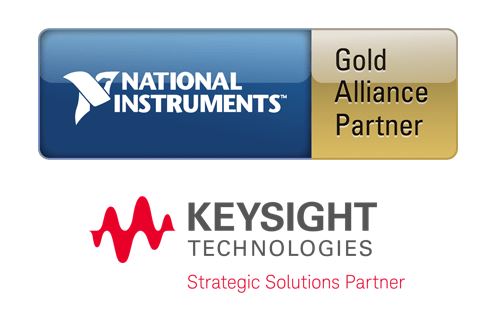 Compliance
It is the policy of Astronics Test Systems Inc.(ATS) to conduct business in compliance with all applicable export laws and relevant regulations of the United States.
ATS products are subject to the U.S. export controls and sanctions administered by the Bureau of Industry and Security ("BIS") and International Tariff in Arms Regulations (ITAR), diversion contrary to U.S. law is prohibited.
ATS is currently registered with the U.S. Department of State, Directorate of Defense Trade Controls and fully understands its obligations to comply with the requirements of the ITAR.

View our Trade Compliance policy.
About Astronics Test Systems
Featured News
Astronics has acquired Freedom Communication Technologies, Inc. (FCT) a developer and manufacturer of communication test equipment for the land-based mobile radio test market providing innovative solutions to Long-Term Evolution (LTE) high-speed wireless communications customers globally.

More Information

Astronics Test Systems has been awarded a contract to develop and supply a test system to Kawasaki Rail Car, Inc. (KRC), a subsidiary of Kawasaki Heavy Industries, Ltd.

More Information

The award winning new product, the ATS-6100 Wire Fault Tester, will be featured at the Defense Maintenance and Logistics Exhibition.

More Information
Telephone
+1.949.859.8999 Main Office
800.722.2528 Main Office
+1.407.381.6062 East Coast Office


AOG & Support
Location
Support
P:
+1.949.859.8999 technical support