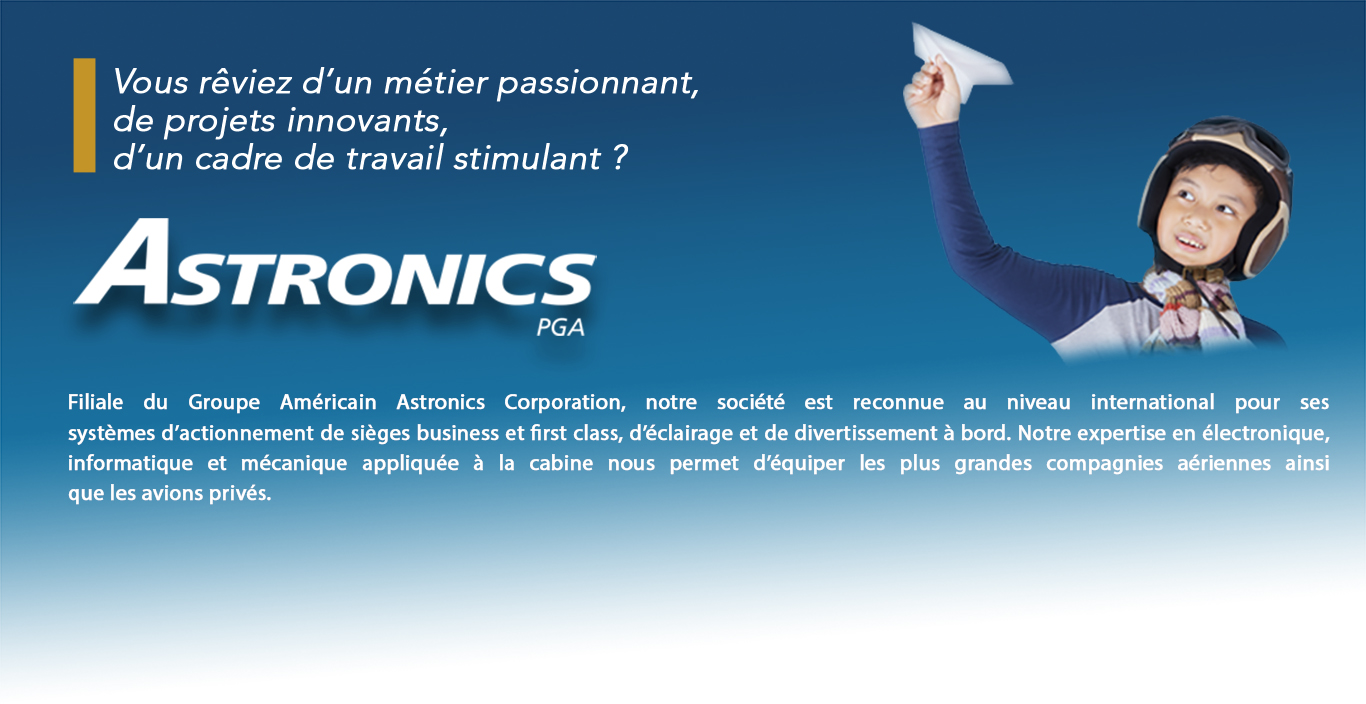 APPRENTI ASSISTANT INNOVATION (H/F)
MISSIONS
Rattaché(e) au service Marketing & Innovation de la Direction technique, vous serez amené à travailler sur 3 projets majeurs d'études optiques pour système à base de leds.
1- Etudes optiques spécifiques, l'une pour des liseuses et l'autre pour un éclairage RGBW:
Rechercher des leds adaptées avec l'aide du BE électronique

Concevoir l'optique avec le BE Mécanique

Réaliser les différents prototypes

Effectuer les essais et les mesures photométriques
2- Etude d'un configurateur de guide de lumière « led side » pour rétroéclairage :
Effectuer des mesures en chambre noire des systèmes réalisés

Réaliser des simulations avec le logiciel lightools

Déterminer les paramètres optiques des pièces

Réaliser un configurateur permettant une définition rapide d'un guide de lumière avec diffusion de lumière homogène suivant les contraintes dimensionnelles

Réaliser les différents prototypes de guide de lumières

Valider après mesures en chambre noire
3- Etude d'un système d'éclairage « matriciel » :
Effectuer les choix de leds

Réaliser les matrices de leds

Valider la faisabilité avec le BE électronique

Procéder aux études optiques et colorimétriques après simulation

Réaliser les différents prototypes de guide de lumières

Valider après mesures en chambre noire
Vous interviendrez dans un contexte challengeant avec une variété de projets alliant technologie et innovation, projets contribuant à enrichir l'expérience de vol du passager. Vous travaillez également en étroite relation avec les équipes de la direction technique.
PROFIL
Vous suivez une formation de type Bac +5 orienté optique, et souhaitez découvrir le secteur aéronautique.
Doté(e) d'excellentes capacités de communication, vous faites preuve de rigueur, avez une forte capacité d'analyse et un bon esprit de synthèse. Vous êtes très à l'aise avec les outils informatiques et avez une appétence pour les nouvelles technologies et la communication.
Un bon niveau d'anglais à l'écrit et à l'oral est requis. Votre rigueur, votre créativité ainsi que vos qualités relationnelles vous permettent de travailler facilement en mode projet.
CONDITIONS
Contrat d'apprentissage de 2 à 3 ans.